Crustacés et Coquillages
designer: Deubal • comment
To view any of the title sequences you need the latest version of Flash Player 10 plugin or higher. You can download the Flash Player plugin from
Adobe.com
about
the designer
links
comments
show all info
Can it get can more French than this? A lovely and stylish animated title sequence by French studio Deubal that reflects the film's seaside setting.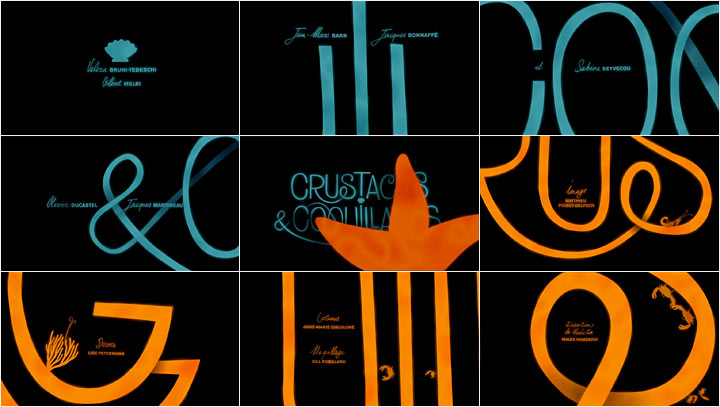 A cast of assorted sea creatures - crabs, lobsters, and sea-urchins - frolic playfully between the curves and contours of the film's logo. Leading actress Valeria Bruni-Tedeschi, putting her voice in her most sensual gear, sings breathily about 'fruits de mer' (seafood), the beach, and other ingredients associated with a holiday at the French Cote d'Azur. Literally, the movie title translates as 'Shellfish & Shells', which, in turn, refers to a well-known Brigitte Bardot song called 'La Madrague'. No, it doesn't get more French than this.

Released as 'Cockles and Muscles' in the UK and as 'Cote d'Azur' in the US, 'Crustacés et coquillages' (oroginal title) is a lighthearted comedy about the romantic adventures of the members of a not-so-average family during their summer holiday at the beach.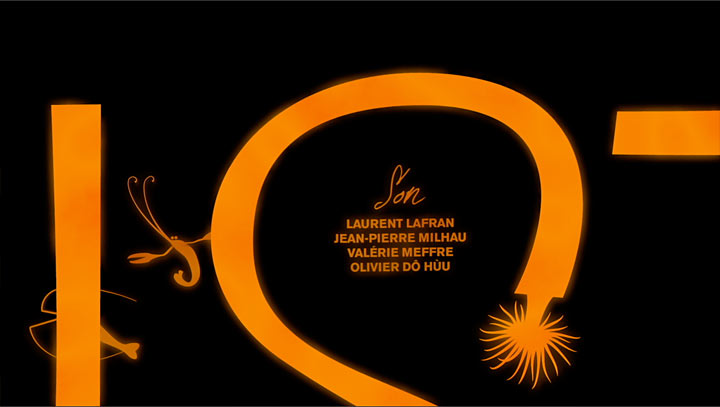 Title designer

Deubal is a Paris, France-based creative agency founded by Stéphanie Lelong and Olivier Marquézy. Specializing in illustration-based motion design, print and animation, Deubal creates film title sequences, short films, music videos, children's books, poster designs, and theater sets. Their work is often character-based.

Full credits
Director (film)
Olivier Ducastel & Jacques Martineau
Animation and design
Stéphanie Lelong and Olivier Marquézy, Deubal
Production Company
Agat Films & Cie

Links
Deubal
show website

Crustacés et Coquillages on Wikipedia
show website

Pretty Cool People Interview
In Paris we met with Olivier Marquézy, one half of the design duo that makes up Studio Deubal.
show website