Daniel Kleinman interview
designer: Daniel Kleinman • studio: Rattling Stick • comment
about
the designer
links
comments
show all info
Daniel Kleinman declined to speak at our motion design event in November. Swamped with deadlines. So we offered to come to London instead for an interview. A few days after the world premiere of Skyfall our small crew of two spent half a day with Daniel at Rattling Stick, the collective of (currently) 11 directors he co-founded in 2006. Located in the center of London's Soho district, a major hub for motion design, film and advertising, Rattling Stick's offices exude a laid back and informal atmosphere.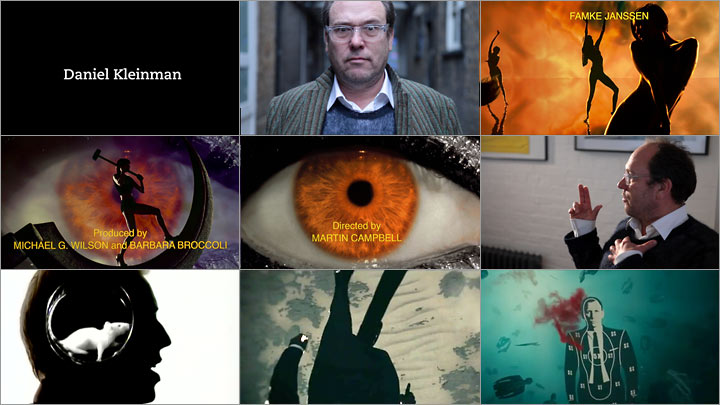 Embed this interview from Vimeo | Youtube | Pinterest

Rich with stories and anecdotes, Daniel takes us on a tour around the studio and shows us some of the "inspirational" art he's collected over the years (an original William Burroughs pen drawing with bullet holes in it!). We talked about the music video scene in the 1980s, and of course every Main Titles he designed for Bond movies since 1995s GoldenEye. We could not properly discuss Skyfall yet, due to contractual agreements.
Skyfall title sequence by Daniel Kleinman from Rattling Stick on Vimeo.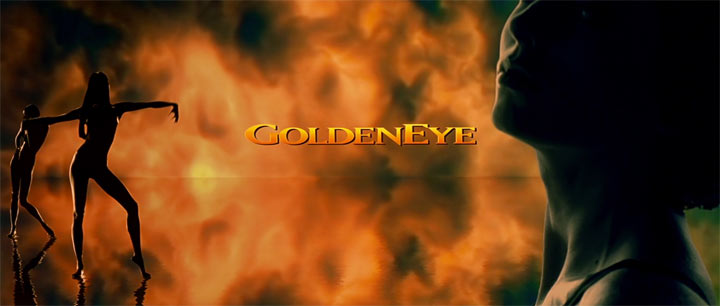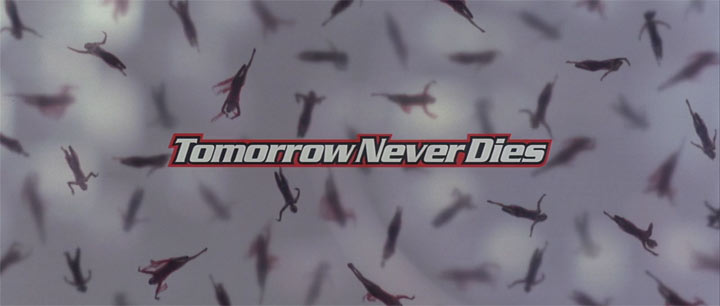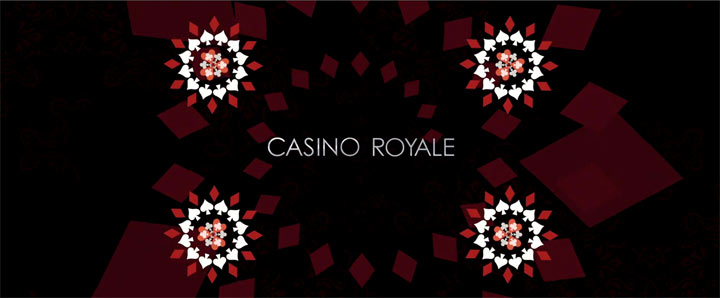 GoldenEye (1995), Tomorrow Never Dies (1997), The World Is Not Enough (1999), Die Another Day (2002), Casino Royale (2006) and Skyfall (2012)


Article: Remco Vlaanderen, © Submarine Channel 6 December 2012.
Title designer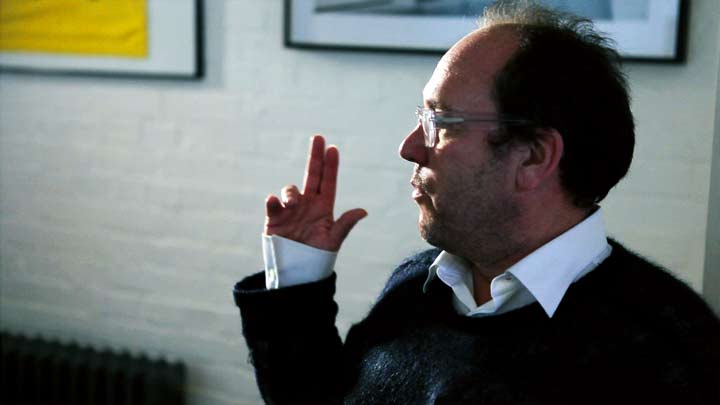 Daniel Kleinman went from illustrator to story board artist to director. He broke into the music video industry during its heyday in the mid 1980s, when MTV became the ultimate embodiement of youth culture (and the coolest thing on earth). They named an entire generation after the popular network.

During this period, the music video flourished artistically, offering a springboard for a lot of young directors wanting to break into the movie or advertising industries. From a commercial point of view, the music video became a powerful marketing tool for record labels. The sky was the limit for a director like Daniel Kleinman, who was one of the first to use visual effects in music videos.
Daniel directed over 100 music promos from the 1980s to the 1990s for artists like Heaven 17, Fleetwood Mac, Adam and the Ants, Culture Club, The Simple Minds, Paula Abdul, ZZ Top, and the concert movie Madonna Live: The Virgin Tour...

In the 1990s Daniel shifted his focus to directing tv commercials.
Daniel famously took over the dream job as the regular Bond title designer from veteran designer Maurice Binder passed away in 1991. "Licence to Kill" were Binder's last Bond titles. Daniel directed the Bond-inspired promo for the theme song by Gladys Knight (YouTube), which impressed the Bond producers.

Since 1995's GoldenEye, Daniel has directed the titles for all Bond movies: Tomorrow Never Dies (1997), The World Is Not Enough (1999), Die Another Day (2002), Casino Royale (2006) and Skyfall (2012), with the exception of Quantum of Solace (2008), which were designed by MK12. (Art of the Title has a great Making Of feature on these titles).
Interestingly, Daniel's Bond titles are the only title sequences Daniel has ever directed.
In 2006, Daniel co-founded Rattling Stick - a collective of (currently) 11 commercial directors.

Full credits
Director Carine Bijlsma Camera Gijs Besseling Editor Geert van de Wetering Sound Matthew Share A production by Submarine Channel Foundation Thanks Daniel Kleinman and Rattling Stick.

GoldenEye © 1995 Danjaq LLC. & United Artists Pictures (MGM), Tomorrow Never Dies © 1997 Danjaq LLC. & United Artists Pictures. (MGM), The World is Not Enough © 1999 Danjaq LLC. & Metro-Goldwyn-Mayer (MGM), Die Another Day © 2002 Danjaq LLC. & Metro-Goldwyn-Mayer (MGM), Casino Royale © 2006 Danjaq LLC. & Metro-Goldwyn-Mayer (MGM), Skyfall © 2012 Danjaq LLC. & Metro-Goldwyn-Mayer (MGM)

Links
Rattling Stick
show website

Skyfall
Official site
show website

Framestore
VFX Studio
show website