Daniel Kleinman went from illustrator to story board artist to director. He broke into the music video industry during its heyday in the mid 1980s, when MTV became the ultimate embodiement of youth culture (and the coolest thing on earth). They named an entire generation after the popular network.
Daniel Kleinman – Watch the Titles Profile from Submarine Channel on Vimeo.
During this period, the music video flourished artistically, offering a springboard for a lot of young directors wanting to break into the movie or advertising industries. From a commercial point of view, the music video became a powerful marketing tool for record labels. The sky was the limit for a director like Daniel Kleinman, who was one of the first to use visual effects in music videos.
Daniel directed over 100 music promos from the 1980s to the 1990s for artists like Heaven 17, Fleetwood Mac, Adam and the Ants, Culture Club, The Simple Minds, Paula Abdul, ZZ Top, and the concert movie Madonna Live: The Virgin Tour…
In the 1990s Daniel shifted his focus to directing tv commercials.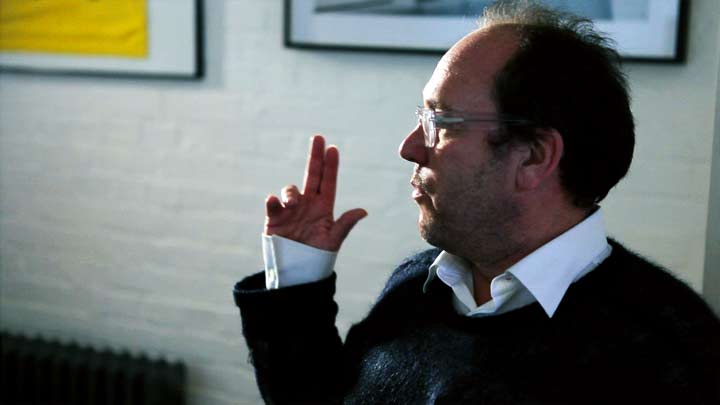 Daniel famously took over the dream job as the regular Bond title designer from veteran designer Maurice Binder passed away in 1991. "Licence to Kill" were Binder's last Bond titles. Daniel directed the Bond-inspired promo for the theme song by Gladys Knight (YouTube), which impressed the Bond producers.
Since 1995's GoldenEye, Daniel has directed the titles for all Bond movies: Tomorrow Never Dies (1997), The World Is Not Enough (1999), Die Another Day (2002), Casino Royale (2006) and Skyfall (2012), with the exception of Quantum of Solace (2008), which were designed by MK12. (Art of the Title has a great Making Of feature on these titles).
Interestingly, Daniel's Bond titles are the only title sequences Daniel has ever directed.
In 2006, Daniel co-founded Rattling Stick – a collective of (currently) 11 commercial directors.