Forget the Film, Watch the Titles! is a project dedicated to the art of title design and its creators. Launched in 2006, the recently renewed website features a growing collection of over 200 title sequences and behind-the-scenes content, offering a unique glimpse into the people, ideas and processes behind their creation. A fantastic USP is the ongoing series of short documentaries about the world's leading title designers.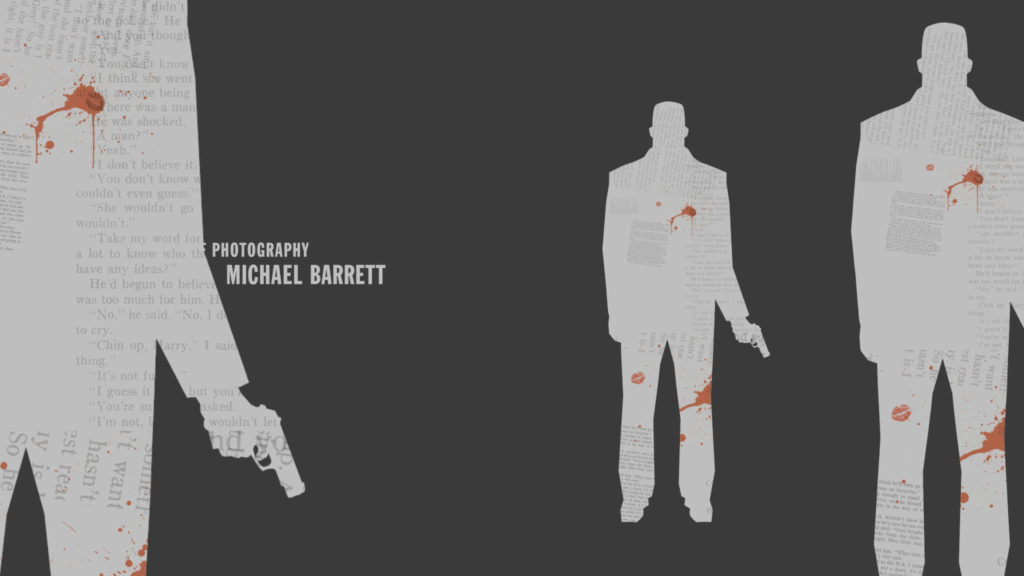 The website attracts a wide global audience and is popular with film fans, industry professionals and students. The project spawned a series of successful spin off projects, including screening programs, exhibitions and offline publications.
A Little History
Forget the Film, Watch the Titles! started as a hobby.
I've always been fascinated by the opening titles of movies. I started to collect them way back in the day on VHS.
That old VHS collection was the main inspiration to create Forget the Film, Watch the Titles! at Submarine Channel. We launched in 2006 with the world's first online resource dedicated exclusively to title design. Our main goal was to celebrate the art and put the spotlight on the men and women who create these intricate and often overlooked pieces of cinema history.
We received a lot of love and support from filmmakers, motion designers, VFX artists, animators, students and lovers of cinema from all corners of the world.
However, managing a site of this scale takes a lot of time and resources. We had to divide our time between many different projects and had to put the project on hold in 2014.
But we missed it and we missed you. So, by popular demand, we relaunched the initiative once more, new and improved, in 2019!
Thank You
A deep bow to everyone who made this project possible, including Femke Wolting and Bruno Felix of Submarine, all the designers and developers who worked on the different iterations of this website and my lovely co-authors and editors.
But most of all, I am eternally grateful to every single designer whose work is featured on the site. Thank you for allowing us to show your art and share your process with the rest of the world. Without you this project would not be possible.
Remco Vlaanderen, editor-in-chief
Want to talk? Send me an email at remco at submarine dot nl.
Images: Kiss Kiss Bang Bang by Danny Yount
You know what they say about first impressions…
Many title sequences are designed to be strictly informative and present the cast and crew. Others are created to give the audience a taste of what's to come. But some transcend their proper function to become landmarks of popular culture and cultural symbols of their time. Saul Bass' Anatomy of a Murder, Iginio Lardani's The Good, The Bad and The Ugly, and Kyle Cooper's title sequence for Se7en have all left an indelible mark on culture as a whole.
Spin-Off Projects
Playgrounds Vs Submarine Channel – A one-day event in Amsterdam in collaboration with the Playgrounds Festival (2011) featuring presentations by Kyle Cooper, Dvein, Onesize, and Buck.
Watch the Titles! on Tour – A one-hour screening program featuring a selection of title sequences made between 2005 and 2010. The program toured cinemas in The Netherlands and was screened at festivals around the world.
Watch the Titles! DVD – This two-DVD set features 38 title sequences and 9 short documentaries about title designers working in L.A., London, Berlin, and Amsterdam.
Flux Screening Series – In collaboration with Flux, we hosted a fabulous night of presentations by Kyle Cooper, Karin Fong, Garson Yu, Jamie Caliri and Danny Yount (2009) in The Hammer Museum in L.A.
Forget the Film, Watch the Titles at MU – An exhibition in Eindhoven, The Netherlands (December 2009 – January 2010). The show featured over 30 title sequences in five themed programs. MU hosted an event with special guests, Nic Benns and Miki Kato of Momoco and others.
Cinema.nl – We blogged about title design regularly for this comprehensive Dutch online film resource.
About Submarine Channel
Watch the Titles! is a Submarine Channel project. Submarine Channel is an Emmy-winning interactive production studio based in Amsterdam.
Submarine Channel creates web documentaries, interactive graphic novels and virtual reality. We also host a series of 200+ video portraits of pioneering creatives (motion designers, animators, VFX artists, filmmakers, and designers) from all over the world.
Submarine Channel is made possible with the financial support of Stimuleringsfonds Creatieve Industrie (The Creative Industries Fund NL) and AFK (Amsterdam Fund for the Arts).