Danny Yount created a 1960's-style animated main title sequence for Kiss Kiss Bang Bang, using strong, graphic gestures reminiscent of the classic main titles by Saul Bass.
The expressive color palet of black, rusty red and off-white reflect the movie's time setting and plot. The animation is perfectly synched to the soundtrack, adding style and panache. The suspenseful atmosphere submerged the viewer in the crime plot of the film.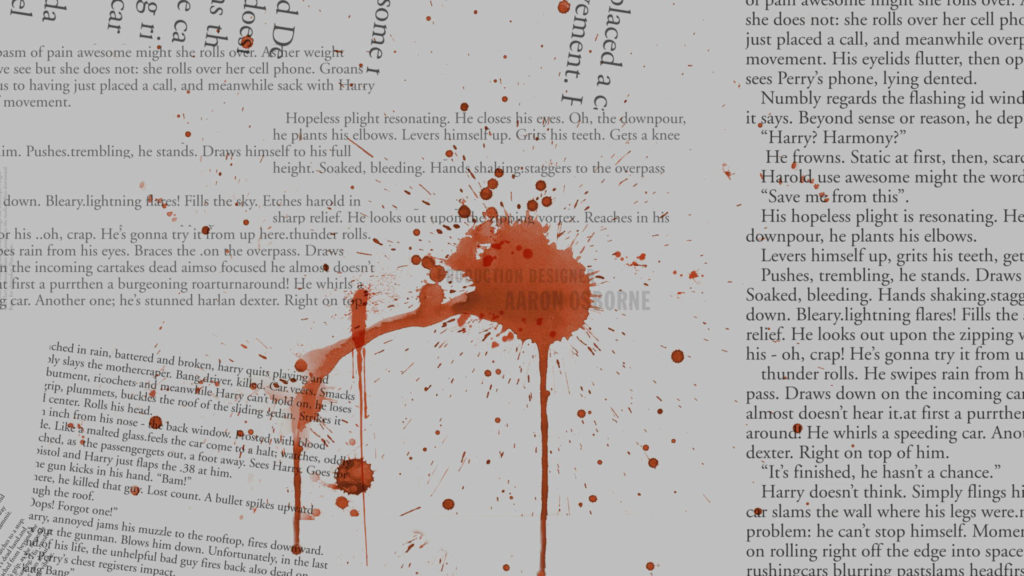 Danny Yount: "Joel Silver had approached us to do a short title. He had shown us some old detective novels that would be a key component to the story. They had a 1960's look, so I thought I would make it reflect that time period by making it look a little Saul Bass-like. They liked the idea so much that we were allowed to do a long title sequence. Jon Ottman wrote the score for it."
This title sequence was nominated for an AD&D award.
About Danny Yount
As a self-taught designer, Danny Yount learned everything he knows the hard way. It was the work of Kyle Cooper that lead him in the direction of main title design.
Full credits
Title designer
Danny Yount
Executive Producer
Kyle Cooper
Animators
James Choi, Evan James, Gary Mau, Stephen Schuster, Danny Yount
Editor
Danny Yount
Designers
James Choi, Stephen Schuster, Danny Yount
Score
Jon Ottman
Production Company (titles)
Prologue Films
Production Companies (film)
Warner Bros Pictures, Silver Pictures
Director (film)
Shane Black