Godzilla, Japan's most popular post-war worst nightmare came into existence as a movie character in 1954. The giant monster became a pop culture icon in the 1950's. Its popularity lasts till today. Godzilla is arguably one of Japan's most successful cultural exports, along with the manga and anime phenomena.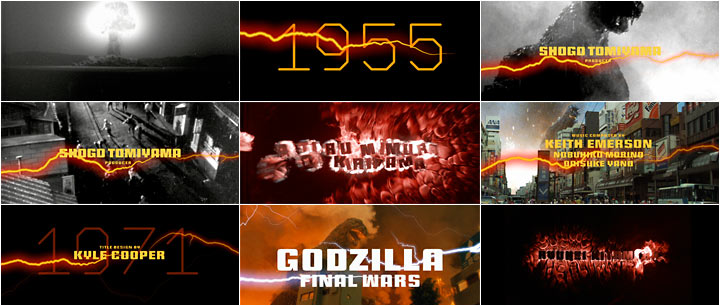 Godzilla: Final Wars marks the monster's 50-year anniversary in the movies. Kyle Cooper's title sequence pays tribute to the various incarnations of the monster over the years. His relentless fast-paced title sequence oozes destruction. Images of the Godzilla hurling bolts of electricity at Japan's metropoli and setting the world ablaze with its atomic breath.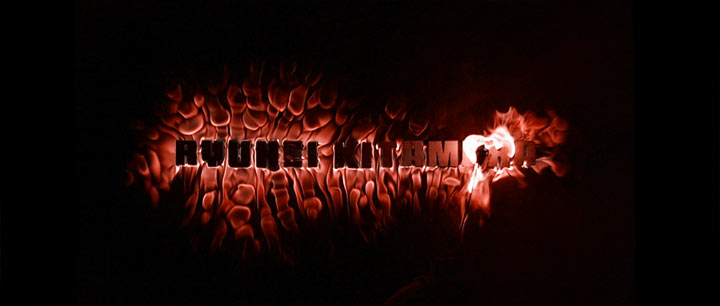 Kyle Cooper's title sequence opens with the image of a nuclear blast – a visual reference to Godzilla's metaphorical significance. The first Godzilla movie was released in 1954, less than a decade after the American bombing of Hiroshima and Nagasaki in WWII. The giant monster and its nuclear breath represented Japan's collective fear of the atomic bomb.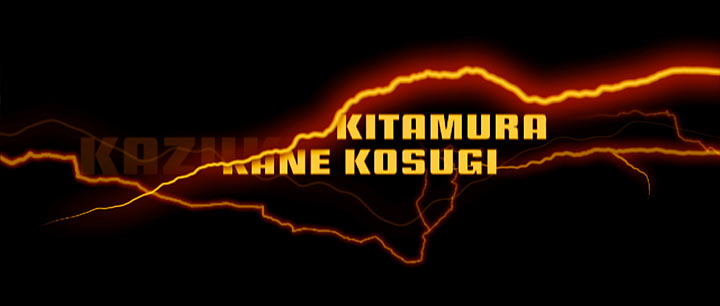 Article: Remco Vlaanderen, © Submarine Channel. Last update: 6 August 2011
About Kyle Cooper
Title designer Kyle Cooper has been credited as the man who revitalized the title sequence as an art form. His groundbreaking title sequence for Se7en (1995) changed the way we look and think about title design today and is arguably the most imitated main title ever made. The work was hailed by New York Times Magazine as "One of the most important design innovations of the 1990s".
Full credits
Title producer: main title sequence
Kyle Cooper
Titles
Prologue Films
Director (film)
Ryûhei Kitamura