"I also think that the cultural climate is such that it's a little more challenging now. We had the desktop publishing revolution and the desktop filmmaking revolution, and now we have the Internet distribution revolution. So anything we make is available right away. You make something now and it's out there."
What other people say
Brilliant, in concept and hugely complex, this sequences makes uses of cinematic and graphic influences that were not, and are not, in the reach of just anyone. So-called typographic deconstruction was -and still is- a seminal influence in modern-day graphic design with followers and detractors, and its arrival to the particular world of credits bears one name, Kyle Cooper.
Gemma Solana and Antonio Boneu in Uncredited – Graphic Design and Opening Titles in Movies, BIS Publishers, 2007.
Interestingly, Cooper's description of his own creative absorption parallels that of John Doe, the serial killer in Seven.
Andrea Codrington in Kyle Cooper, Laurence King Publishing, 2003
You can see jagged, back-lit type in every truck commercial. I mean, get an idea. Seven is about a serial killer. It's not about a four-stroke sport utility vehicle.
Peter Frankfurt, quoted in an article by Joe Shepter about Imaginary Forces.

Directors don't call on Cooper for a signature style; they hire him to dig under the celluloid and tap into the symbolism of a film. That aptitude first became apparent in 1995, with the abrasive and highly stylized intro to David Fincher's Se7en.
Jon M. Gibson, The Dark Genius of Kyle Cooper, Wired, issue 12.06, June 2004.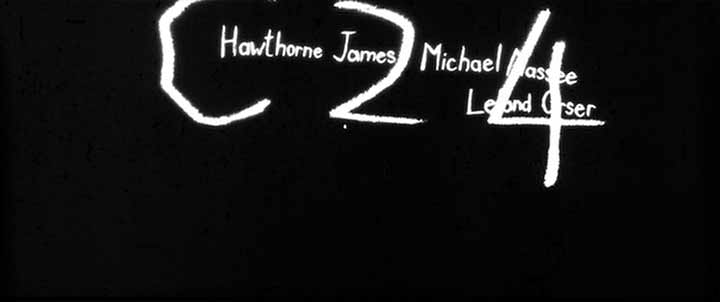 Interview: Femke Wolting and Remco Vlaanderen, Los Angeles, May 2009. Last edit: 18 November 2019.