Strange natural phenomena start to occur in a small town in the heart of Louisiana's 'Bible Belt'. These phenomena share strong similarities to the ten biblical plagues. Prologue art director Danny Yount built his title sequence around extreme close-ups of frogs, locusts, flies and blood – reflecting the nature of the plagues.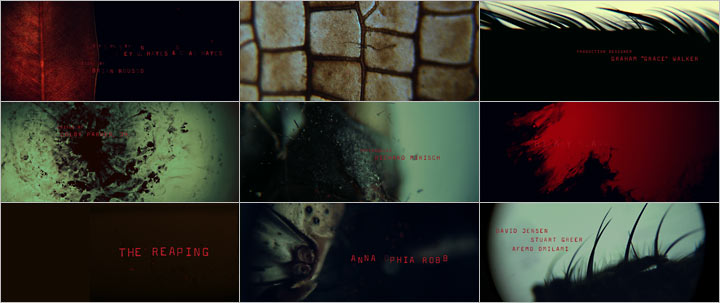 The mysterious threat that the movie's protagonists are faced with can't be explained by science. Yount's titles reflect the main character's scientific approach and initial scepticism towards the mysterious phenomena she is investigating. Through close-ups of insects combined with a haunting score and the unsettling editing style pioneered by Kyle Cooper in his main title for Se7en, Yount taps into our basic human emotional response we have to a particular kind of fear, "fear of the unknown." It sets the tone for the film perfectly.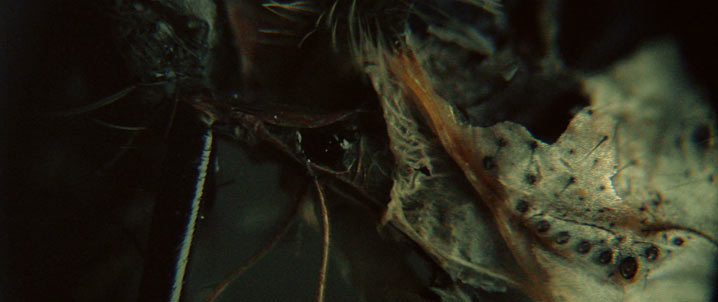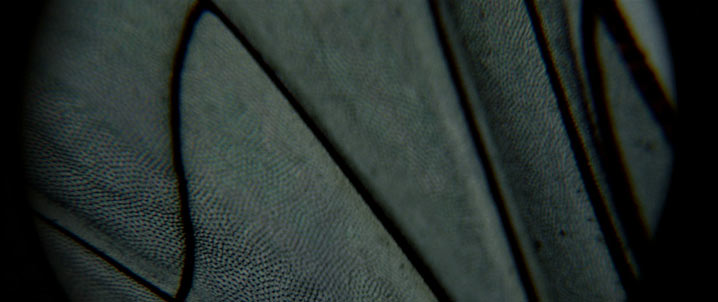 The Reaping (stills)
I asked Danny Yount why he composed a sequence almost entirely of close-ups. "Budget," he answers. "I had little to work with and only two weeks to do it, so I took the route of macro photography. I brought in a small 8-megapixel camera and a microscope that my son owned. I found a fly in the windowsill, some leaves and got some basic kitchen items – salt, pepper, some seasoning and a frog… Sounds a bit like witches brew, I know," Yount says [laughs].
"I shot a series of stills in an evening and gave them to a few good animators here at Prologue who created the real magic with the frog and the leaves and the fly, while I edited and composited. The frog was not harmed and lives at my home, croaking very loudly every time we use the vacuum cleaner."

The final soundtrack is different than the version Danny Yount worked with during production
"In the version on my web portfolio I used an old track by Amon Tobin. It had the right mood and served as an example for the composer. In the final print Warner Bros decided to go with a more sound design driven piece that I thought worked equally as well."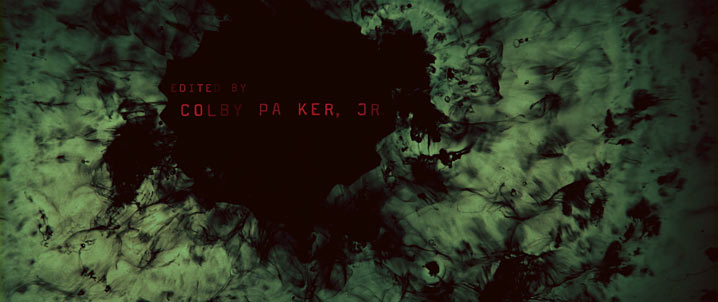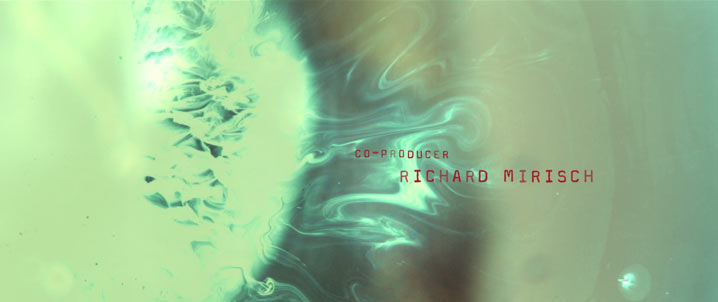 Article by Remco Vlaanderen, 5 September 2007. Last edit: 13 September 2012
About Danny Yount
As a self-taught designer, Danny Yount learned everything he knows the hard way. It was the work of Kyle Cooper that lead him in the direction of main title design.
Full credits
Title Concept, Design, Photography, Editing
Danny Yount, Prologue Films
Director (film)
Stephen Hopkins