Lisa Bolan is an illustrator, title designer and creative director based in Los Angeles. Her work is characterized by incredibly complex compositions that mix live-action footage with 3D elements and motion graphics.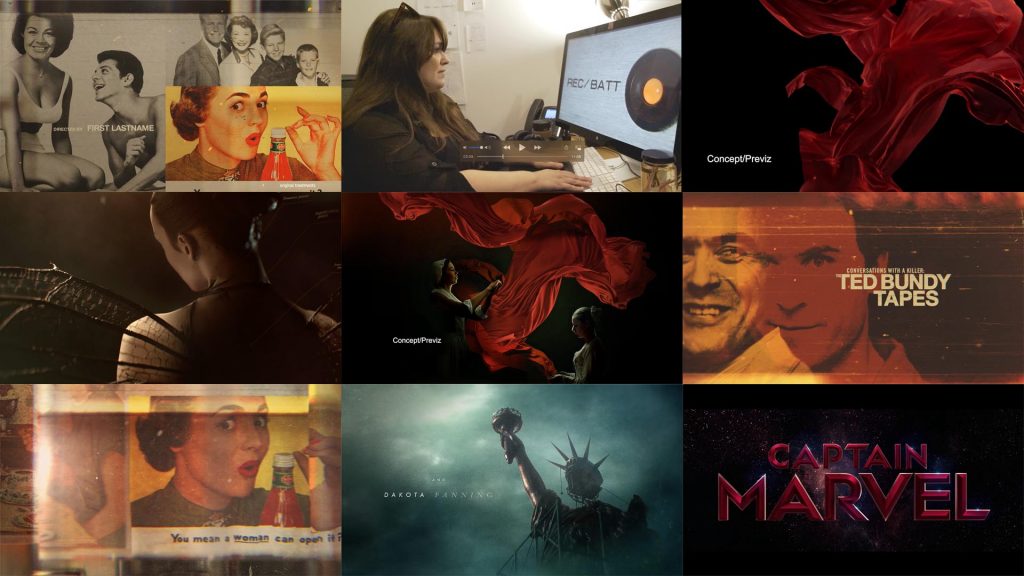 Born in New York, Lisa Bolan attended the Rhode Island School of Design where she earned degrees in both graphic design and illustration. After graduating in 1997 she relocated to Los Angeles where she has built an impressive career, first designing packaging and promotional materials and later on creating title sequences for film and TV.
As art director for 1K Studios she worked on the DVD interface design of popular TV shows and films like The Sopranos, Six Feet Under, Nacho Libre, and The Hours.
She became a member of Prologue Films in 2008 where she worked in over 30 title sequences for high profile film and television titles. She did animation and graphic design for the 85th Academy Awards broadcast in 2013, contributed as VFX artist and lead title designer for the Julian Assange biopic, The Fifth Estate, and served as animator on the opening sequence of the comedy Tropic Thunder.
In 2017, she moved over to Santa Monica-based studio Elastic where she has been responsible for the end-credit sequences of Captain Marvel, Beauty and the Beast, and the massive Main Title for the Netflix series Altered Carbon.
Bolan has been nominated for three Emmy Awards for Outstanding Main Title Design, for her work in Altered Carbon, The Alienist, and the documentary Conversations With A Killer: The Ted Bundy Tapes.
credits
Director & interview:
Brad Klipfel
Camera:
John de Menil
Editor:
Niels de Roos
Commissioning editor:
Remco Vlaanderen
Assistant producer:
Jael Ragowan
Producers:
Femke Wolting & Bruno Felix