The short Main Title for the romantic comedy Straight Talk is the only title sequence by Kurtz that doesn't feature any characters.
Wayne Fitzgerald designed the typography to which Kurtz added animated dance patterns. He said he danced to get it right.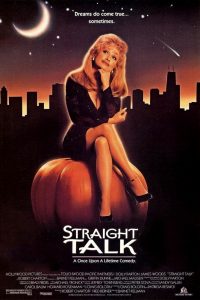 Animator Bob Kurtz and title designer Wayne Fitzgerald collaborated for the first time on Max Dugan Returns in 1983. Fitzgerald, who designed hundreds of logos and Main Titles for film and television since the mid 1950s, usually was the one who brought in Kurtz for the animation.
The film form is choreography in time, space, sound and light
The dance steps are a reference to the story of the main character (Dolly Parton), who used to be a dance instructor. It also serves as a metaphorical reference to Parton's romantic pas-de-deux with the main character.
Bob Kurtz: "I was brought in to do a little teeny bit. But it's fun because you still have to come up with the idea of what to do and how it's going to work. Actually, we danced trying to get it right. I was doing the tango. The rest of the crew laughed, but we were having fun with it. This title is a little more designy."
Bob Kurtz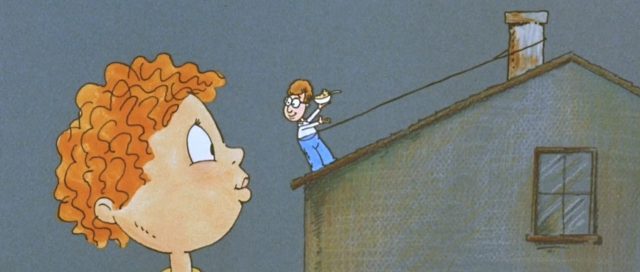 Bob Kurtz, founder of the Burbank-based animation studio Kurtz & Friends, writes, designs and directs animated short films, title sequences and tv commercials.
Credits
Director (film)
Barnet Kellman
Title designer
Wayne Fitzgerald
Title director/animator
Bob Kurtz/Kurt & Friends