browse by collection

show titles (120)

show titles (11)

show titles (16)

show titles (17)


show videos (18)


French titles '50s-'80s.
show titles (16)
Jamie Caliri
made by
about Jamie Caliri
associated studios
show all info
Made by Jamie Caliri:
Lemony Snicket's A Series of Unfortunate Events (2004)

United States of Tara (2009)

Jamie Caliri interview (2009)
About Jamie Caliri: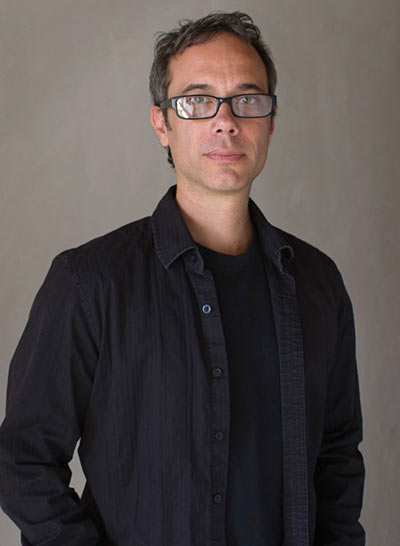 Jamie Caliri was born in 1970. After studying Animation and Filmmaking at Cal Arts, he directed several commercials and logo treatments in the early to mid 1990's. In the late 1990's Caliri left animation behind, for some time at least, to direct live action music videos for the likes of Marcy Playground. Caliri directed the 1997 promo for Morphine's 'Early To Bed', which earned him a Grammy Award nomination for Best Live Action Music Video.

Caliri's influential animated end credit sequence for Lemony Snicket's - A Series of Unfortunate Events remains in the top 5 of the "most viewed title sequences" on Watch The Titles. In 2009, Jamie Caliri and his creative team were nominated for an Emmy for Outstanding Main Title Design for the titles of HBO's TV series United States of Tara, which we also featured. Another highlight in his career is the stop motion animated commercial 'Dragon' for United Airlines (on Jamiecaliri.com).

In 2009, Caliri joined Garcon Yu, Kyle Cooper, Karin Fong, and Danny Yount to present his title work at our Watch the Titles event in the Hammer Museum in L.A.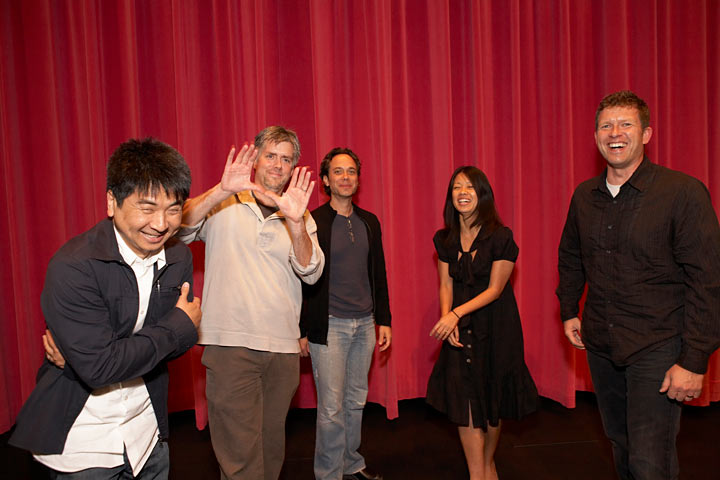 5 title designers at the 'Flux Screening Series: Forget the Film, Watch the Titles' event at the Hammer Museum in Los Angeles in 2009. From left to right: Garcon Yu, Kyle Cooper, Jamie Caliri, Karin Fong, Danny Yount. Photo © Marla Aufmuth mcaevents.com.
DUCK
Los Angeles-based DUCK, formerly Duck Soup Studios, is a creative studio producing commercials, music videos, short films and web content. DUCK offers a wide range of services, including live action and integration, character design, film title design, 2D and 3D animation, digital compositing, digital/traditional ink & paint. In recent years, the studio has expanded, adding an original content division that works with writers and animators on unique ideas for film and TV.
Visit the website of DUCK