Animator/director Syd Garon's first film, the epic and acclaimed music film 'Wave Twisters' premiered at Sundance in 2001 and won Best Midnight Movie at SXSW. In 2003 Syd moved from Miami to L.A. where he met Sam Spiegel with whom he embarked on the epic collaborative animated film and music project N.A.S.A. The Spirit of Apollo. A documentary about the project was released in 2013. In between his collaborations for N.A.S.A., Syd worked on ads, music videos and title sequences. He received an Emmy nomination for his animation work and opening title sequence for the HBO documentary Superheroes. Currently, Syd is animating storyboards created some 40 years ago by legendary comic artist Moebius (Jean Giraud). The animations will be part of a "sci-fi documentary" by Frank Pavich that covers cult film director Alejandro Jodorowsky's attempt to create a big-screen adaptation of Frank Herbert's seminal science fiction novel, Dune.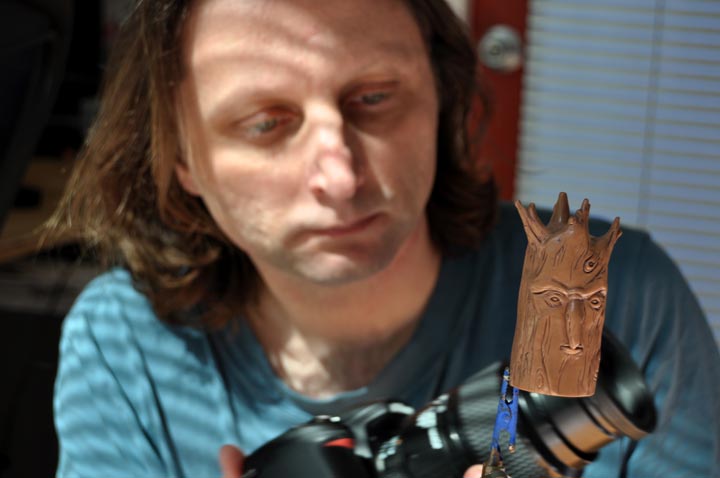 Simon C Page
Self-taught British graphic designer and illustrator Simon C Page studied for a degree in applied mathematics and worked a finance job for a property company before catching the "graphic design bug" from –believe it or not– putting together corporate presentations. A collegue suggested entering a poster design competition and the rest is history. Page now creates logos, designs and editorial illustrations for numerous international brands and organisations. But the most fun, we think, are Simon's personal projects, which include nifty wallpapers for mobile devices, experimental typography, and stylish geometric patterns for fabrics and print that reveal his background in mathematics. These also show that Simon is an ace when it comes to creating color schemes. Simon continues to create alternative posters which look and feel reassuringly retro-futuristic, like this recent one for Hitchcock's The Birds (2013).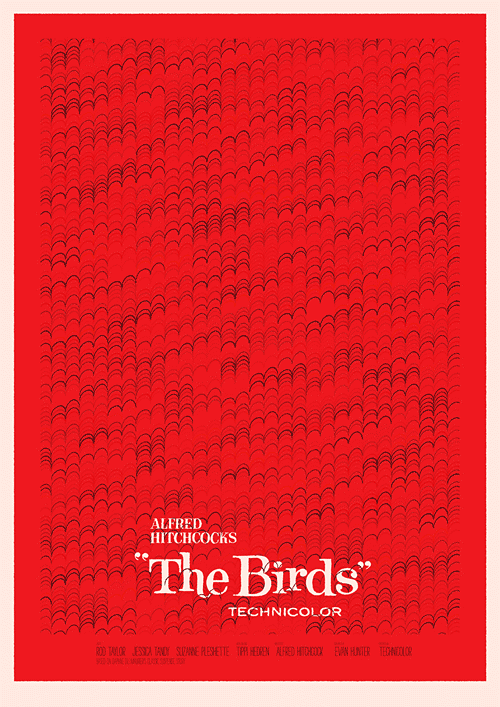 Syd Garon is represented in the US by Bobcentral and in New Zealand and Australia by Curious Film.
Interview with Syd Garon from 2008, by Jonathan Wells @Flux.