In 2010 I visited Paris with a two man film crew -myself included- to interview two of the hottest Parisian title designers for the Watch the Titles double DVD. Kook Ewo was one of them. In this 10-minute mini-documentary the motion designer takes us through the process of creating his uncanny title sequences for Splice and Silent Hill.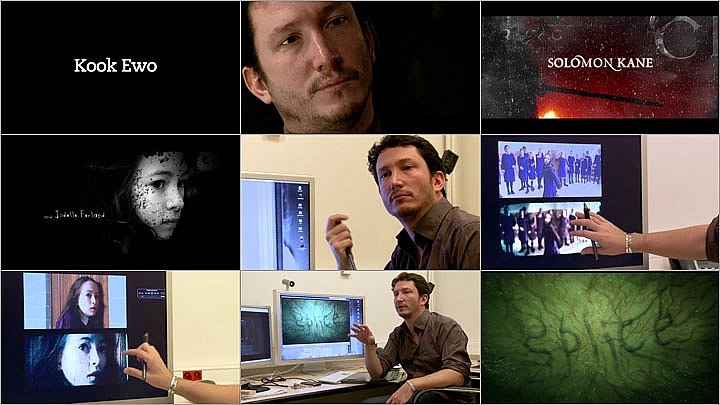 Part of the interview was, in fact, shot in the test screening room of Davis Films, the studio that produced the Silent Hill movie, for which Kook provided the opening titles and the end credit sequence, as well as visual effects. "It's not about pushing your style into the movie of another."
Next week we will feature Kook Ewo's brand-new end credits for Silent Hill: Revelation.
This interview is part of a series of 9 video interviews with title designers that previously appeared on the Watch the Titles 2 DVD-set.
Full credits
Director
Remco Vlaanderen
Camera
Robijn Voshol
Editor
Paul de Heer
Thanks to
Metropolitan and Davis Films