You probably know Richard Morrison's work for movies such as Batman, Brazil, Enemy at the Gates, and Sweeney Todd. We felt it was time to meet this fascinating and charismatic title designer. Morrison discusses title design, and takes us on a grand tour of the th1ng studio in London. And we visit his favorite coffee shop in Soho, the wonderful Bar Italia, where he's made a lot of movie deals over the years. Please leave a comment below if you like it (or if you don't 😉
First in a brand-new series of 9 interviews with title designers, from the brand-new "Watch the Titles" 2 DVD-set.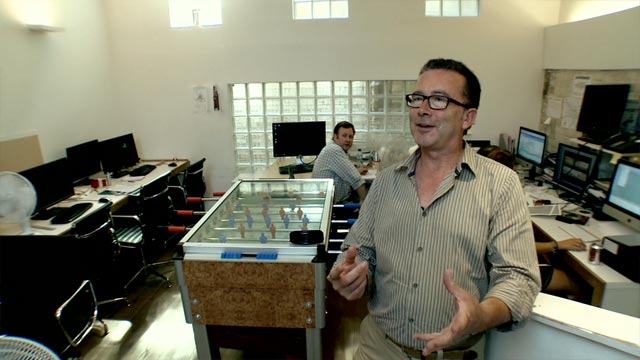 In the late 1970's, Morrison was a young and ambitious graphic designer and photographer. He got a job at trailer company near the Pinewood studios in London. There he ran into title design legend Maurice Binder, who asked Morrison to assist with the production of one of one of his title sequences. This led Morrison to pursue movie title design. He got his first "lucky break" in 1979, when director Franc Roddam asked him to design the main title for the coming-of-age drama Quadrophenia.
Morrison's body of work includes over one hundred title sequences for film and TV. Notable directors he has worked with (often more than once) include, Tim Burton, Terry Gilliam, Jean-Jacques Annaud, David Lean, Stephen Frears, Kenneth Branagh, Ridley Scott, and Nicolas Roeg.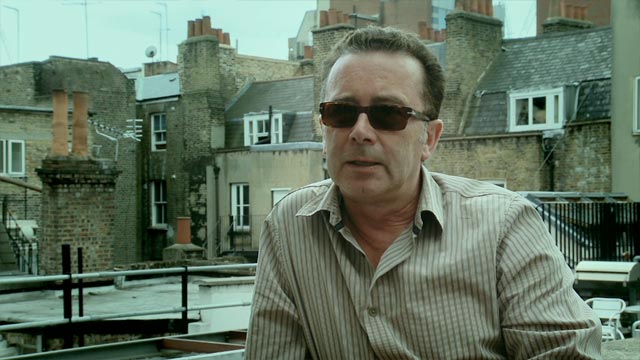 We shot the interview in five different locations, such as the roof terrace of th1ng's headquarters on Wardour Street. The backdrop of the interview reminded us of the moody images of Victorian London in the Sweeney Todd title sequence. In the afternoon we strolled the streets of London Soho, where Morrison has lived and worked for many years. Morrison seemed to know everyone and constantly stopped to shake hands with people. We rounded up the interview at Bar Italia, an illustrious coffee shop in Soho, where the walls are clad with old pictures of Italian movie stars and where they serve the most amazing frappuccino's and cakes. It's also a place where Morrison often meets with directors to discuss film projects.
To embed or download this interview: vimeo.com | YouTube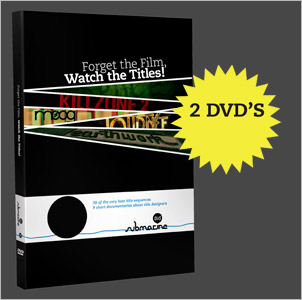 This interview is the first in a brand-new series of 9 video interviews with main title designers. These 9 interviews are part of the "Forget the Film, Watch the Titles" 2 DVD-set, which also includes a DVD with 38 standalone title sequences.
This production was made possible with the support of the Mondriaan Fonds, Fonds 21 and the Prins Bernhard Cultuurfonds

Full credits
Director
Remco Vlaanderen
Camera, editing
Niels de Roos
Producers
Femke Wolting & Bruno Felix
Line Producer
Willeke Steenbeeke
Motion Design
Jurriaan Esmeijer
Junior Producer
Grace Schouteren
Voice-over
Tommy Pallotta
Thanks to
Everyone at th1ng, Rafal Kwiatkowski@Grappa, Bar Italia