Sirens of Titan
designer: Dani Wolf and Tal Moskovich • comment
about
the designer
links
comments
show all info
The movie doesn't exist, yet the titles for the imaginary Ridley Scott movie based on the Kurt Vonnegut novel, "The Sirens of Titan", embody the sci-fi plot perfectly. Light, space and the blending of realities have all been fused together in this delicate and dreamy student project by Dani Wolf and Tal Moskovich from Bezalel Academy for Design and Arts in Jerusalem. "Every little dot of light is real light from the footage that we built into letters in Photoshop."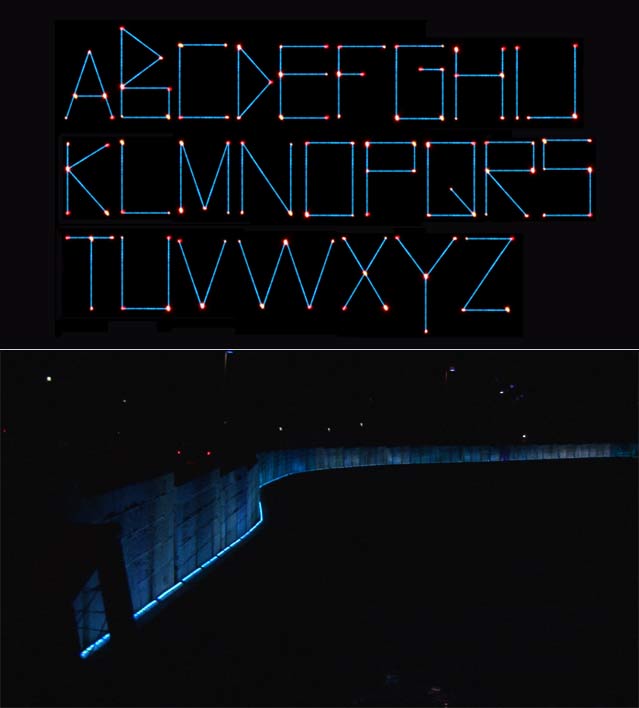 Live footage of the Jaffa promenade in Jaffa, Israel, transforms into the Sirens of Titan typeface

In their final year of a Bachelor of Design, the students took the Moving Image course taught by Professor Yael Burstein and Alisa Goikhman and were assigned with quite the task. Take a book, make sure a movie hasn't been made from it yet and design a title sequence for the movie based on the book.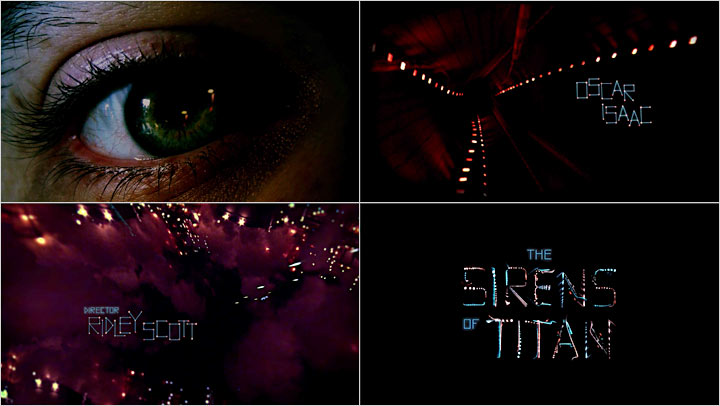 PICKING THE LITERATURE
With Moskovich being a long time fan of Kurt Vonnegut, he passed "The Sirens of Titan" on to Wolf for consideration while they were searching for a worthwhile piece of literature to shape their project around.

"I've been reading Vonnegut's work since adolescence and am a big fan. We chose this book in particular due to its other-worldly nature and the chance it gave us to visualize a phenomenon in the novel that had no defined look. We had lots of room to play and try things that we never have before," Moskovich recounts.

The deal was sealed after Wolf read the sci-fi classic and was subsequently hooked.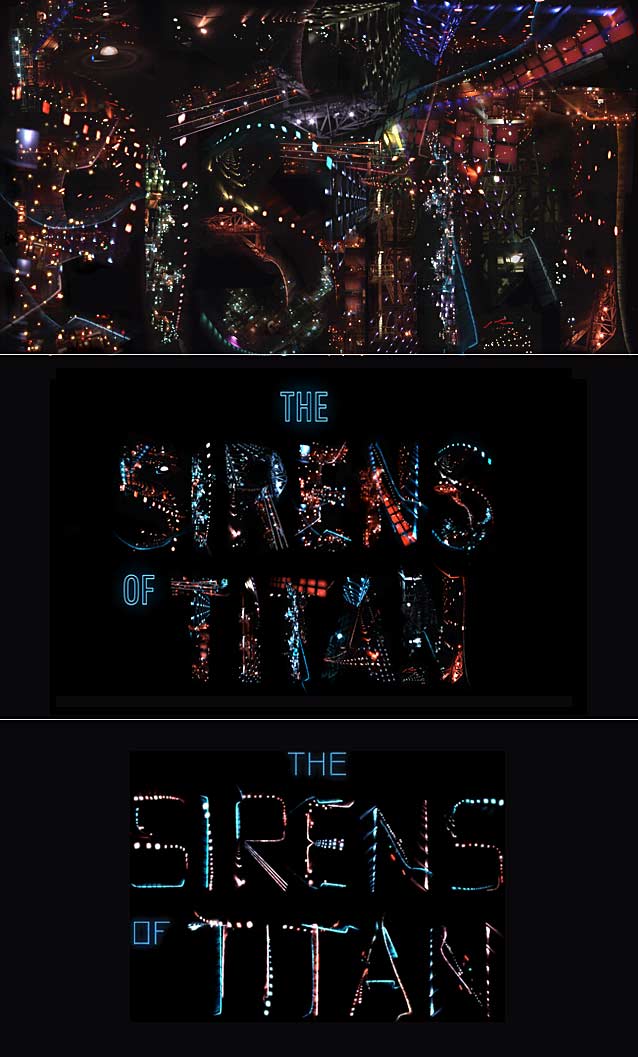 Live footage "bank" for the creation of the main title shot on different locations in Israel.
And an early and final version of the main title.

CHRONO-SYNCLASTIC INFUNDIBULUM
With so many events and twists and turns in Vonnegut's sci-fi classic, the duo decided upon creating a visual interpretation of the phenomenon known as a chrono-synclastic infundibulum, defined by Vonnegut as "those places ... where all the different kinds of truths fit together."

"It's a very interesting phenomenon that happens at the very beginning of the book and is kind of the explanation of how the main character has all these supernatural powers," Wolf explains. "There is no visual description of the experience or how it feels. (We aimed to) put the viewer in a very specific mood before the movie starts."

LET THERE BE LIGHT
Wolf and Moskovich ultimately chose to work exclusively with live footage in order to make their vision come to life. "We shot live footage of moving lights, by placing a camera inside a moving car," Wolf continues. "Most of it was shot in Tel Aviv city centre, and other parts were shot in more remote places around factories. After we shot all the footage, we started experimenting with compositing and trying to create something interesting."

The guys even decided to be original right to the very end. "Everything in the title sequence is effectless. Everything is made out of live action footage which we shot and then composited in After Affects and Photoshop. Even the type, all the titles, it's all hand made by us, using the footage. Every little dot of light is real light from the footage that we took apart and built into letters in Photoshop," Wolf describes.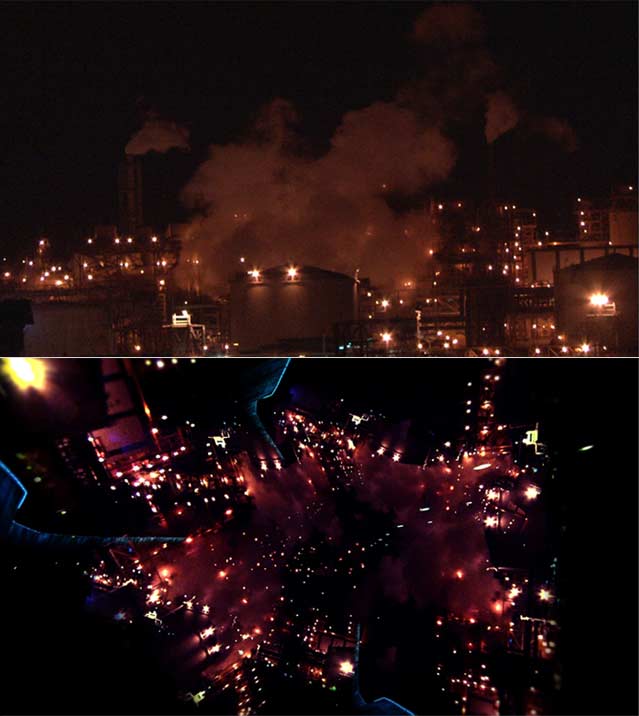 Live footage of a phosphoric factory near Dimona, Israel, before and after compositing.

SOUNDTRACK SELECTION
Struggling a little bit with the process of putting everything together after the footage was shot, Wolf and Moskovich did have one thing going for them. "Before we started animating and doing the editing, we found this soundtrack by Tomáš Dvořák, which he wrote it for a computer game called 'Machinarium'. We both knew it was the perfect fit for our title sequence," said Wolf. "Tomáš' track dictated the flow of our title sequence from there," Moskovich adds.
Article: Rani Nugraha (email), © Submarine Channel May 30, 2012.
Title designer

About Dani Wolf and Tal Moskovich
Dani Wolf and Tal Moskovich
Both recent graduates (in 2012) of the Bezalel Academy for Design and Arts in Jerusalem, where they studies Visual Communication, art directors Dani Wolf (27, on the left) and Tal Moskovich (25) are both deeply passionate about visual and motion design.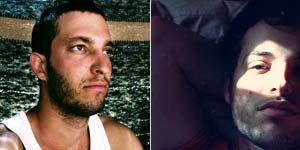 Full credits
Title Designer and Director
Dani Wolf and Tal Moskovich
Music
Tomáš Dvořák

Links
Dani's portfolio
show website

Tal's portfolio
show website