Arguably the most straightforward, no nonsense title sequence in this collection… The opening sequence of the gritty Belgian crime comedy Ex Drummer is played backwards. The credits are embedded in the scenes, with the actor's names written all over their faces, literally.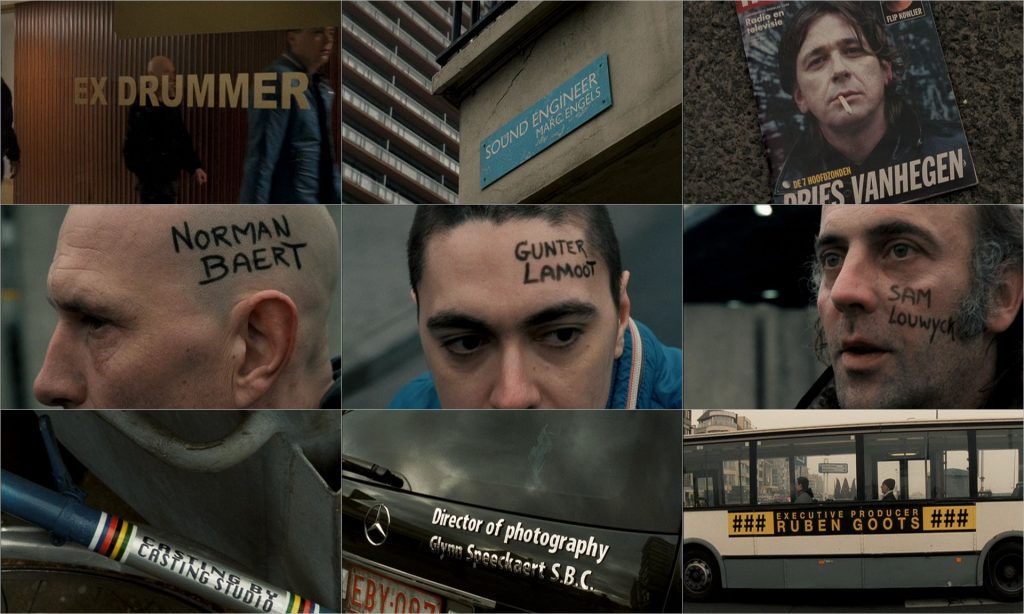 This is a title sequence that holds no bars and puts the audience, without delay, straight into the mood of the film. All in accordance with the direct, down-and-dirty, rock 'n' roll attitude of the film.
Based on a novel by the prolific Belgian star author Herman Brusselmans, Ex Drummer tells the story about a local rock 'n' roll band from Flanders that are looking for a replacement drummer. When a well-known writer with a manipulative streak and a hidden agenda joins the band as the new drummer, the band members find themselves sucked into a spiral of chaos and violence.
About Koen Mortier
Koen Mortier is a Belgian director who's made two short films before his debut feature 'Ex Drummer' from 2007. Together with two partners, Mortier founded the Belgian commercial agency Czar in 1998, for which he directed a number of award-winning commercials.
Full credits
Director
Koen Mortier
Editor
Marc Madeleyn
Producer
Eurydice Gysel