The title sequence for Catch Me If You Can from 2002 by Kuntzel+Deygas is often credited as being the most influential animated title sequence of the 2000-2010 decade. It certainly reopened the path for lavishly animated movie titles. In terms of visual style and narrative, this animated title sequence for the French buddy comedy Le Cactus shares a lot of similarities with K+D's main title. So, it was not a surprise to learn that one of the designers, Olivier Marquézy of the design agency Deubal, actually worked on, among other things, the typography and layout of that opener.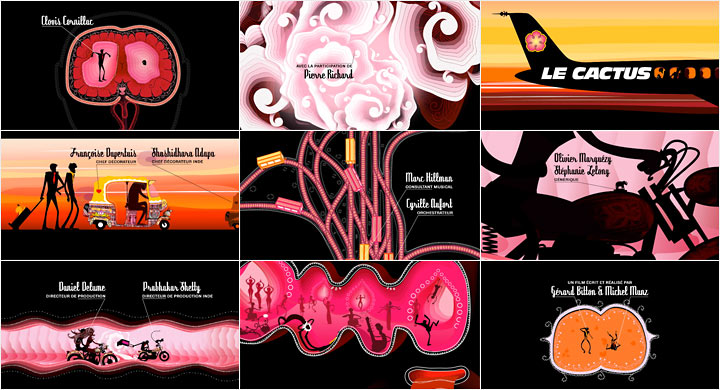 In this title sequence, designers Stéphanie Lelong and Olivier Marquézy mix up a tasty cocktail inspired by the themes from the film's main storyline. There's the decorative backdrop of the cardiovascular system (one of the main characters of the film is a hypochondriac). The airplane motifs and the rickshaws refer to India, where a large part of the film takes place. "In a wider sense, you could say that all the inside body design patterns refer to India," comments Olivier Marquézy.
In our view, 'Le Cactus' is a perfect example of a title sequence that completely outshines the film it was made for.
The French have a long history of animated title sequences. in the 1960s and 1970s, it was common practice for a comedy to have an interesting, often animated title sequence. As you can see in French Fridays, a special program on Watch the Titles dedicated to French title design 1950's- 1980's.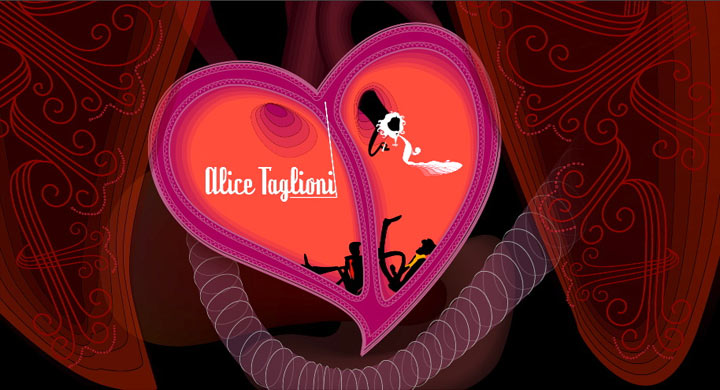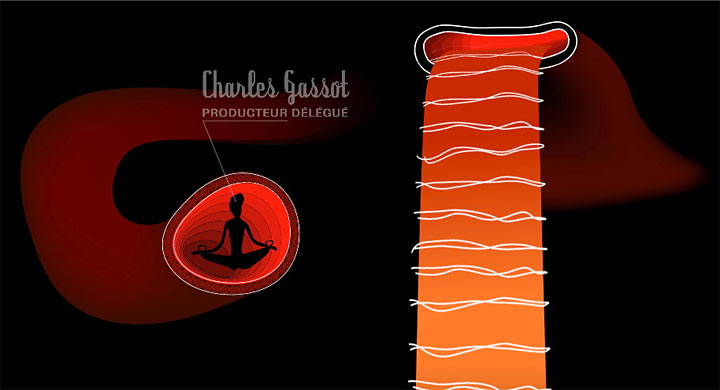 About Deubal
Deubal is a Paris, France-based creative agency founded by Stéphanie Lelong and Olivier Marquézy. Specializing in illustration-based motion design, print and animation, Deubal creates film title sequences, short films, music videos, children's books, poster designs, and theater sets. Their work is often character-based.
Full credits
Director (film)
Gérard Bitton & Michel Munz
Animation and design
Stéphanie Lelong and Olivier Marquézy/Deubal
Additional animation
Mathieu Decarli & Umaru Embalo
Music
Michel Muntz