This remarkable work illustrates that a high level of sophistication and visual abstraction can be achieved when a title designer is given a free hand.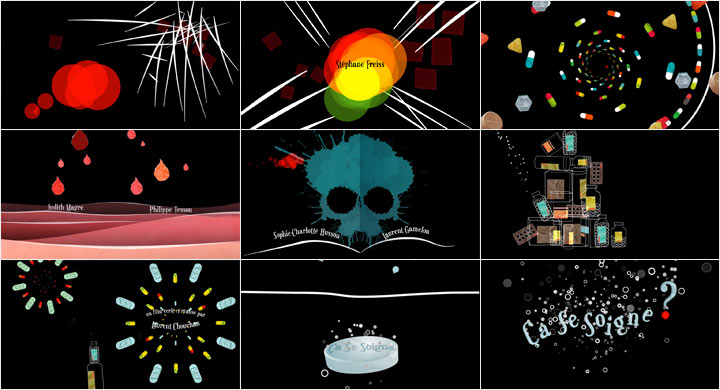 After Deubal's previous accomplishments in the field of title design for French comedies (see Le Cactus, Hors de Prix, Crustacés et Coquillages and Après Vous), the French design duo has gained enough credit to propose a concept as unusual and original as Ça Se Soigne? For inspiration, Deubal turned to the work and studies of the artist, animator and avant-garde filmmaker Oskar Fischinger who, in turn, was influenced by the notion of synesthesia (hearing colors, seeing sounds).
Title designer Olivier Marquezy: "Oskar Fischinger was a German animator from the beginning of the twentieth century. If you don't know him, I recommend that you search and watch Study n° 7 from 1931, which is a pure moment of simple white lines in complete synchronicity with a classical tune. I really don't know how he could have done this at this time. He went to the United States before the war, where Disney asked him to work on the opening sequence of Fantasia. But the two men had different goals. Fischinger wanted more abstraction, while Disney needed concrete objects to play, so people could understand… So Fischinger quit and didn't sign anything." The composition Dance Macabre by Camille Saint-Saëns was also interpreted into a 'visual music' piece by Fischinger.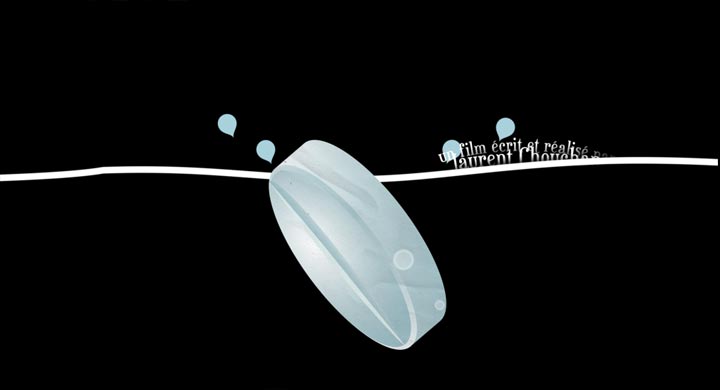 "This is why, when we first heard the music chosen for the opening sequence, we were like "Wow! do you know Fischinger?" "No," said the director. "You're gonna love it!" we said. And he did. So he was very confident and pleased with our work, that was a really cool job. We really wanted to stick to the music and the mood evolutions (as it is in the movie)," says Marquezy.
There is a connection between early experimental film and animation and the history of motion graphics we haven't discussed yet on Forget the Film, Watch the Titles. The methods and techniques pioneered by avant-garde filmmakers and animators of the first half of the 20th century, such as Oskar Fischinger and Norman McLaren, gave rise to a new visual language – a language that was soon adopted and adapted by the mainstream film industry to create special effects for films and commercials.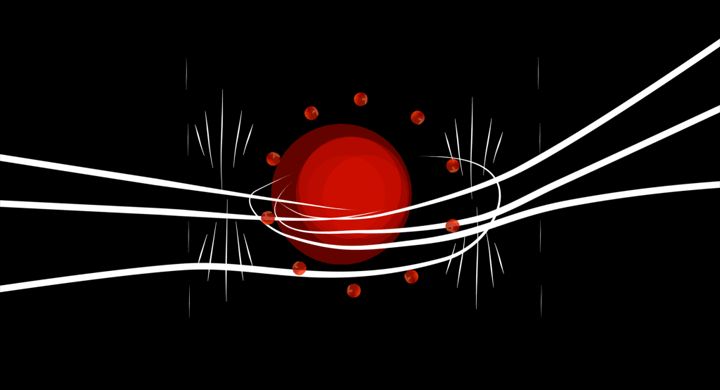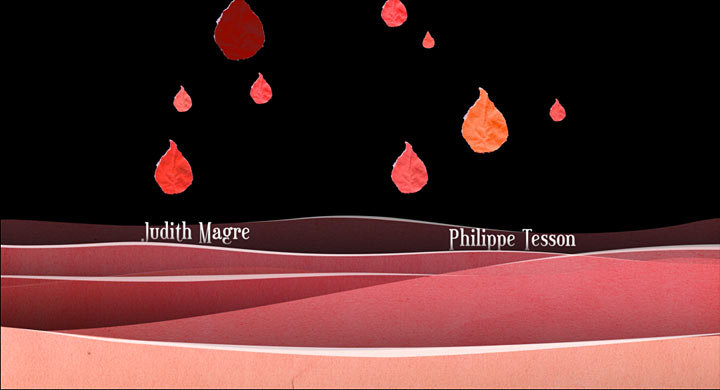 We visited Olivier Marquezy at Studio Deubal in Paris in 2007 for our Pretty Cool People Interview series. He was at that time working on the title sequence for Ça Se Soigne, but he couldn't show us anything yet, since the project was still under embargo.
Article: Remco Vlaanderen, © Submarine Channel, 28 March 2008.
About Deubal
Deubal is a Paris, France-based creative agency founded by Stéphanie Lelong and Olivier Marquézy. Specializing in illustration-based motion design, print and animation, Deubal creates film title sequences, short films, music videos, children's books, poster designs, and theater sets. Their work is often character-based.
Full credits
Title directors
Deubal
Animation
Julien Baret, Julien Sarraute
Music
Dance Macabre by Camille Saint-Saëns
Director (film)
Laurent Chouchan