Animated nipple tassels turn into feather fans to reveal the first credit in Deubal's fun title sequence for On Tour (Tournée). The road movie about a troupe of American Neo-Burlesque dancers touring France won both the film critics' FIPRESCI Award as well as the Best Director Award at the 2010 Cannes Film Festival.
The title sequence with its sparkles, playful typography and blurred neon lights (shot with a Canon 5D Mark II) embodies the spirit of the New-Burlesque movement.
"The title sequence is quite short, but the beginning of the movie is very punchy," says title designer Olivier Marquézy of Deubal – the studio you might remember from previous, rather brilliant animated title sequences for Ça Se Soigne? and Le Cactus, to name but two.
The names in the title sequence – Mimi Le Meaux, Kitten on the keys, Dirty Martini, Julie Atlas Muz, Evie Loveleand and Roky Roulete – are the performers' real stage names, says Marquézy.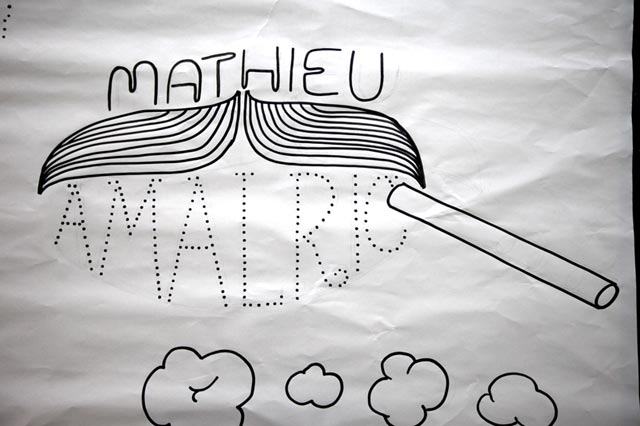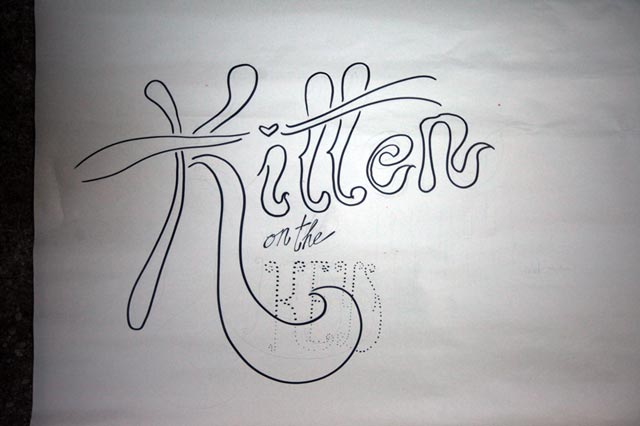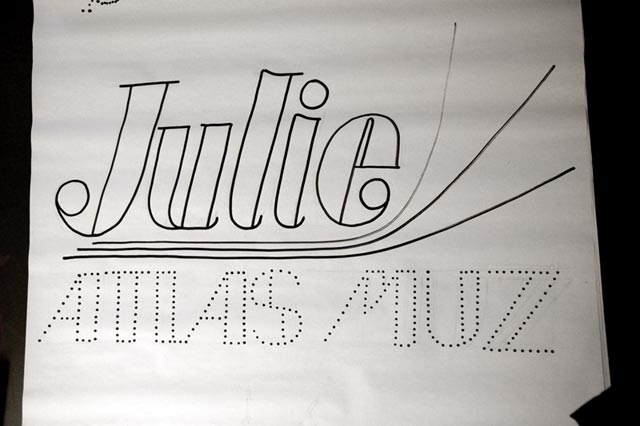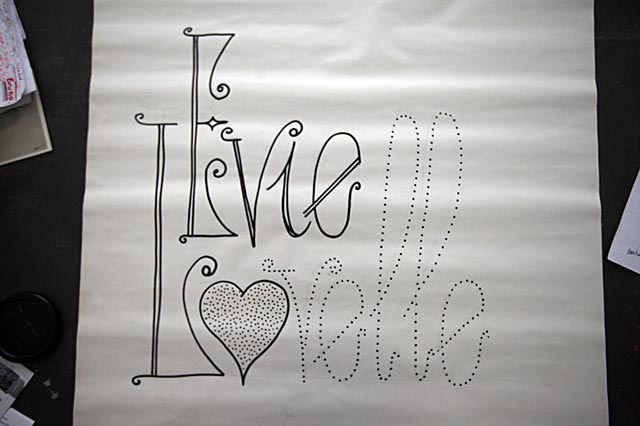 "We wanted the type to be really big. The mix of sparkles, neon and badly drawn, hand-drawn type refers to these kind of new-Burlesque shows, where classy Cabaret codes are mixed with a sort of underground punk attitude." Marquezy drew all type by hand. You can see all his rough type designs here. "I did big drawings and then animated them with the computer. This is quite funny because the ideas did not all come at the first time. At the beginning I thought it was going to be like a poster, but that didn't work out, so I created the blurry lights behind the type. And we added some neon stuff.
"We animated the movements of the type on the computer in accordance with the movements of the background images, which I shot with a Canon 5D Mark II and real defocus blur, down in my neighbourhood, in Pigalle – the place for flashing neons in Paris. I kept the defaults of the shooting to get not-so-perfect aspect on the lines."
Article: Remco Vlaanderen, © Submarine Channel, 1 June 2010.
About Deubal
Deubal is a Paris, France-based creative agency founded by Stéphanie Lelong and Olivier Marquézy. Specializing in illustration-based motion design, print and animation, Deubal creates film title sequences, short films, music videos, children's books, poster designs, and theater sets. Their work is often character-based.
Full credits
Title Designers
Deubal: Olivier Marquezy & Stéphanie Lelong
Soundtrack
The Sonics – "Have Love, Will Travel"
Director (film)
Mathieu Amalric