Les Dents de la Nuit (original French title) is a horror comedy around the inexhaustible theme of vampires. Three friends succeed in getting an invitation to a very exclusive and mysterious party. They get more than they bargained for, when they find out that the hosts of the evening are vampires.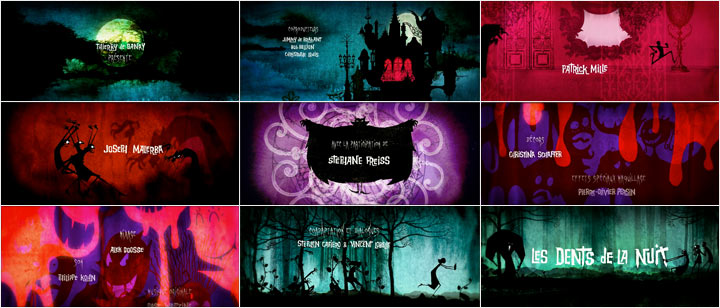 Title designers Olivier Marquézy and Stéphanie Lelong of studio Deubal combined several techniques in this title sequence, Flash animation and Photoshop to create the characters, and image sampling and ink experiments for the backgrounds. "We used ink on wet paper and shot while the ink was diffusing to create dirty, scary patterns for the clouds, skies and walls. And we mixed ink with oils or anything else to create a dirty, bloody effect," says Marquezy. "There was nothing else we could do than get our hands dirty!"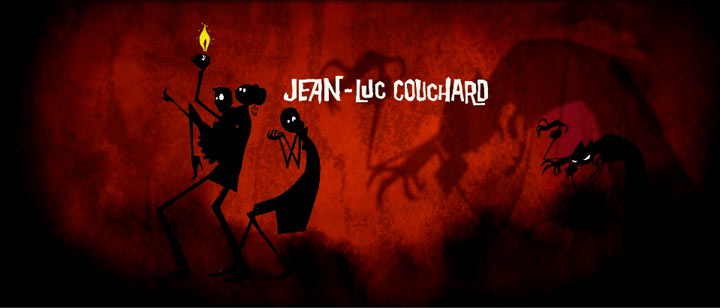 "The two directors both have a background in advertising and they had a lot of ideas, but those were not quite compatible with the time and budget we had," Marquezy explains. "We kept one thing they wanted: people running away from vampires. And we found other solutions, like creating simple animation sequences. I prefer the one with the great vampire tapping his foot in rhythm, then he turns around, still tapping."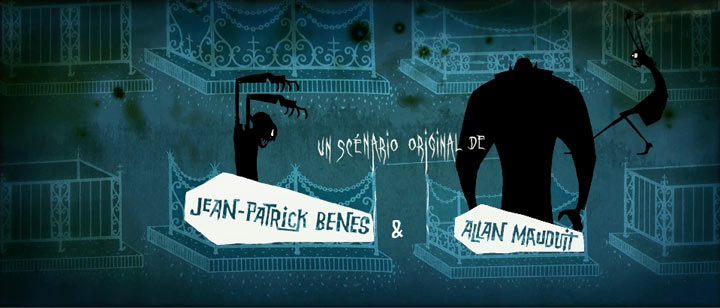 "Our five year old son, Edgar, was very interested in the making of this one. There is even one of his vampire designs in the final sequence."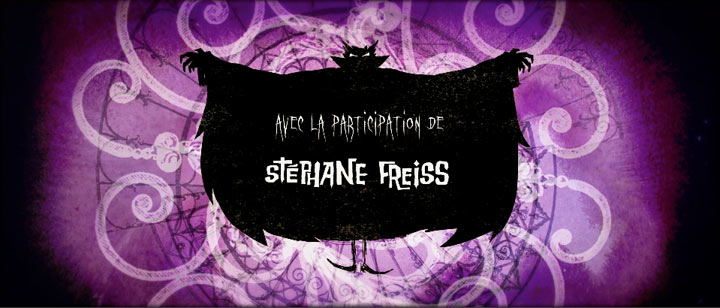 About Deubal
Deubal is a Paris, France-based creative agency founded by Stéphanie Lelong and Olivier Marquézy. Specializing in illustration-based motion design, print and animation, Deubal creates film title sequences, short films, music videos, children's books, poster designs, and theater sets. Their work is often character-based.
Full credits
Title design
Olivier Marquézy and Stéphanie Lelong/Deubal
Additional character design and animation
Julie Servière
Vampire design consultant
Edgar Marquézy
Music
"Toy Boy" by Stuck In The Sound
Production company (film)
Lambart Production
Directors (film)
Stephen Cafiero & Vincent Lobelle