"TITLE SEQUENCES ARE UNIMPORTANT HERE"
Design and animation studio Mojo aims to bring the creative title sequence into focus in Asia.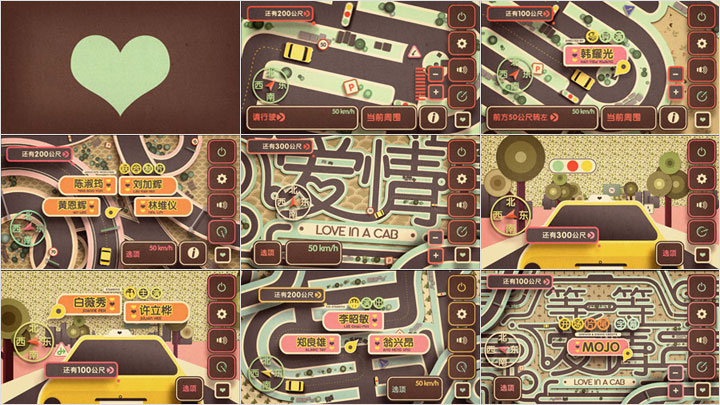 The Asian movie industry has very little regard for the role of the title sequence in film, according to Josef Lee. With his award-winning Singaporean motion design studio Mojo, the creative director wants to elevate the Asian title sequence to a higher level. How? "By teaming up with promising local directors and creating enticing title sequences for their movies, often on shoestring budgets," says Lee. In exchange, Mojo gets total creative freedom. An applaudable mission that so far has resulted in several remarkable title sequences for movies. See The Days, for example, and now the opening and end credit sequence for the romantic TV drama Love In A Cab.
We discussed the practical non-existence of creative title sequences in Asian movies and Love In A Cab's end credit sequence with Mojo's creative director Cindy Liu.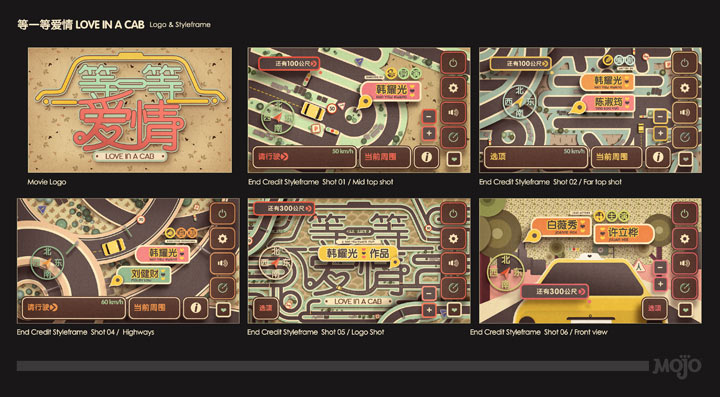 There's a blooming film culture in Asia. Why do Asian filmmakers overlook the creative title sequence. Is it a matter of budget?
"I don't believe it has anything to do with budgets," Liu replies. "Asian filmmakers think that audiences are used to the old-fashioned intro credit that has no real design concept behind it. The credits just fade in and out. And this applies to ninety percent of the Asian films out there. In other words, title sequences are unimportant here, because there is scarce emphasis on the production value of the film and it is seen as something unnecessary. So what I'm saying is, there's still room for improvement.
"Asian filmmakers should learn more from the West in this area, where people understand the effort and creativity that goes behind a title sequence and are willing to pay for it. We invested a lot of time and effort as a showcase to Asian film directors that they can actually spice up their title sequence. The opening and closing titles are usually the first and last impression the audience gets of the film, so they are vital to the presentation of the film as a whole.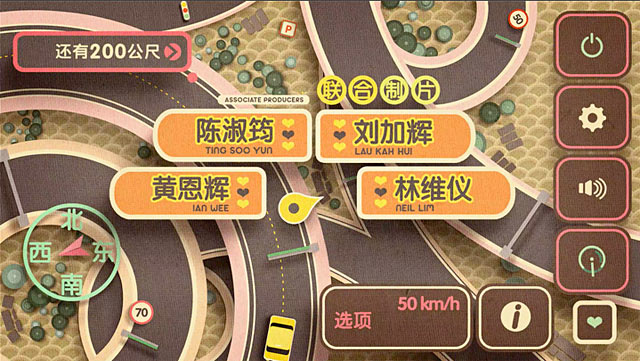 Love In A Cab (still)
KAWAII! – DESIGN INSPIRATIONS
"If you've been to a Taiwanese-Japanese convenience store or an Asian supermarket, you'll notice that touch of quirkiness in their product packaging design," Liu says. At first glance it may look simple, but take a closer look and you'll notice a lot of information can be found on their label disguised as packaging design. This is something that I was inspired by and wanted to include in my design."
The Taiwanese-Japanese influence is most evident in the presentation of the graphics by the use of cute icons and fonts, or more specifically the 'kawaii' culture. Liu specifically went for a matte feel using pastel colors, to give a romantic and nostalgic feel to the design, appropriate for a "love movie."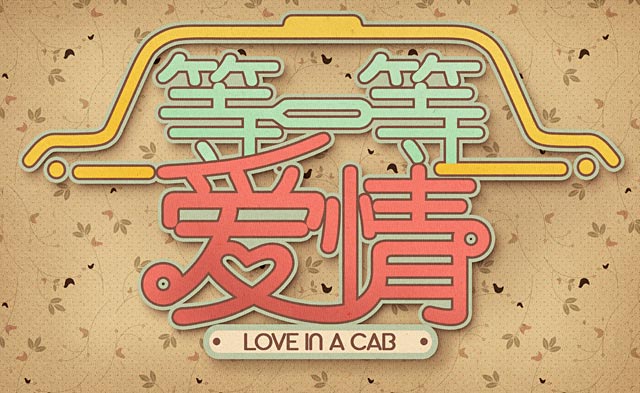 Love In A Cab, movie logo
A taxi takes center stage in this movie, which explains the design of the logo, which looks like a cab and is made up of intertwining roads that form the Chinese title of the movie. "The initial idea to re-create a GPS interface came from [art director and Mojo founder] Josef Lee. I took over and came up with the movie logo and style frames."
"The art direction was fully left to us from the beginning to the end," Liu concludes. "Each scene is unique in layout and colors as I didn't want it to be repetitive for a title sequence that lasts more than a minute."
Article: Remco Vlaanderen, © Submarine Channel, 10 Feb 2011. Last update: Aug 3, 2011
About Cindy Liu
Cindy Liu is a Taiwan-born broadcast designer with six years of broadcast animation experience helming several high profile projects in the region. At a young age of 25, she has had experience leading a team of designers to work on large channel branding and campaigns. She is currently a Creative Director at MOJO, a Singapore-based design and animation studio which is one of the most prolific design studios in Asia in recent years.
Full credits
Creative director Cindy Liu/Mojo, Director (movie) Han Yew Kwang (18g Pictures), Producer Ting (18g Pictures)