opens with a spectacular 3D animation of the universe in which the earth, its neighboring planets and the sun are all part of a giant mobile that controls time. Towards the end of the sequence, as the camera gets closer to the earth's surface, we are treated to a beautifully animated 2D animated sequence that pictures the beheading of King Louis XVI at the beginning of the French revolution. We talked to Canadian creative director Joss Monzon.
The quote "polvo eres, y al volverás" ("dust you are and to dust you will return") on the clock is a verse in the bible, Genesis 3:19.
How does the title sequence relate to the film's story?
Monzon: "The movie has something to do with dust, but I won't spoil it telling you more. 3:19 is a story of profound loss, courage, and humor. It insists that life does not end with our final breath, that significance can be found in the gaze of a stranger. As a group of young adults cope with the terminal cancer of their 26-year-old friend Ilan, in abiding by his ultimate requests, they discover in the process life itself."

"The stars and planets are a big mobile of the universe – a big machine, where everything moves perfectly and precise and we humans are part of that big perfect and precise machine, where nothing is a coincidence and chance doesn't exist."
"Paul Wollenzein and I came up with the concept inspired by the intro of Dave McKean's movie Mirror Mask. I am a fan of Dave McKean, and when I saw Mirror Mask's intro, I said I want to do something as cool as this. I was also very inspired by the intro of Lemony Snicket's A Series of Unfortunate Events, and by Tim Burton's obscure style of animation."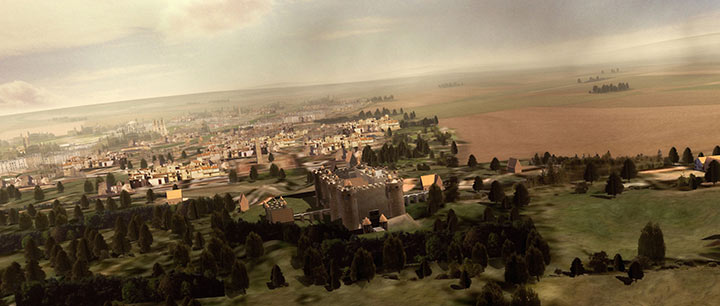 3:19 still, Bastille
What's the function of the animated sequences in the main title and the movie?
"The animation sequence was directed by me and Paul Wollenzien. The animations tell a parallel story, which was too expensive to shoot, because it's historical stuff. So, that's why my good friend Dany Saadia, the writer and director, hired me to create the concept and to direct the twenty minutes of animation. I had a lot of hats, I did the character design and the concept for the animation and art direction. Peter Nalli was the production designer, but also the art director. I was supervising the animation quality, style, light, colors, etcetera. Paul was directing the production pipeline and animation and was also art directing, so we were doing everything!"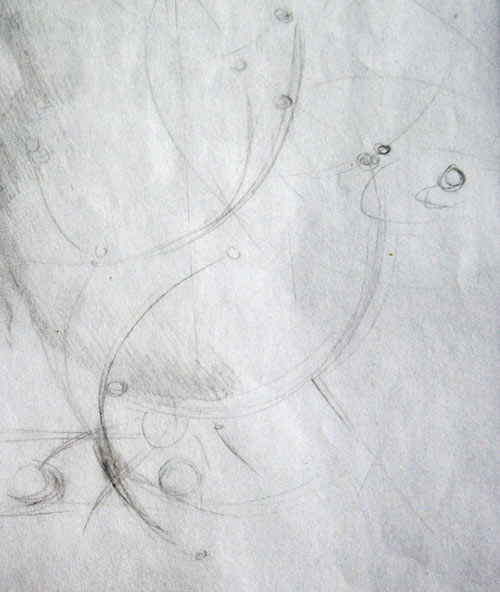 concept art by Ruud Ter Haag
Mucho Motion and OneSize also collaborated on title sequence of El Bufalo de la Noche.
Article: Remco Vlaanderen, © Submarine Channel 22 February 2008, Last update 28 March 2012
About Jose Luis Monzon
Full credits
Director (film) Dany Saadia, Creative director opening credits & animation/Original concept & art direction for the animation Joss Monzon @ Mucho Motion, Creative director opening & end credits, Rogier Hendriks, Kasper Verweij @ Onesize, Director of animation Paul Wollenzein, Art direction, Peter Nalli, Concept/Modeler titles Ruud ter Haag, Animator/Modeler Harm van Zon, Music Robin Guthrie