You could be forgiven thinking that Kyle Cooper and David Fincher collaborated on the titles to The Dark Knight Rises. But this unofficial title sequence was created as part of a class assignment by a student of Communication Design from Istanbul, Turkey. His name is Doğan Can Gündoğdu.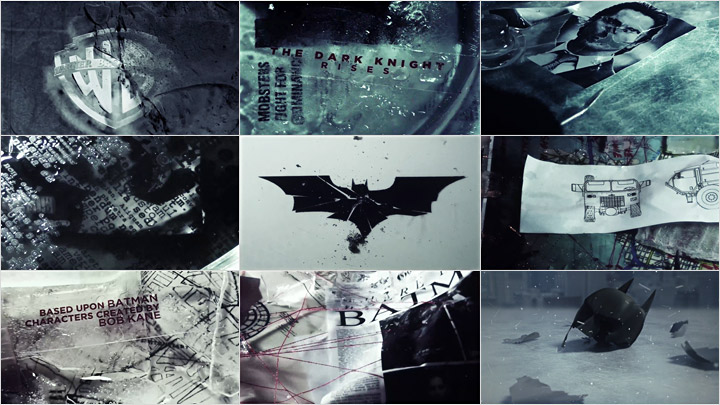 It's becoming something of a trend to release an unofficial title sequence to a highly anticipated movie a few months ahead of its release. And why not? If the titles are original or well executed, they're bound to turn some heads. James Curran did the same thing in 2011, when he uploaded his strikingly simple, but conceptually brilliant unofficial titles for Steven Spielberg's The Adventures of Tintin on Vimeo a few months before the movie came out. His titles went viral, he received a big compliment from Spielberg himself and was invited to attend the London premiere. When asked whether or not he was offered a job by Spielberg, Curran responds in an email, "there's nothing I can confirm yet… But the animation received a lot of attention, which has opened up a lot of opportunities for me. In particular I'm now signed to Partizan as an animation director."
Is that the kind of result Gündoğdu is after?
"I'm 20 years old and I'm just trying to realize my dreams," says Gündoğdu. "I always wanted to be a director. I grew up reading comics, and Batman was my favorite character. So I chose the upcoming movie The Dark Knight Rises for my title sequence project." His professor wasn't all too happy about his choice, because there were no references and a proper analysis of the film was not possible. "But then we agreed to give it a shot. After that he gave me full support."
Gündoğdu took tour weeks to finish his title project.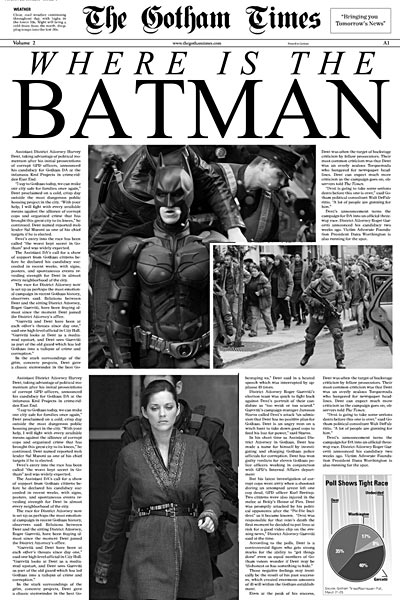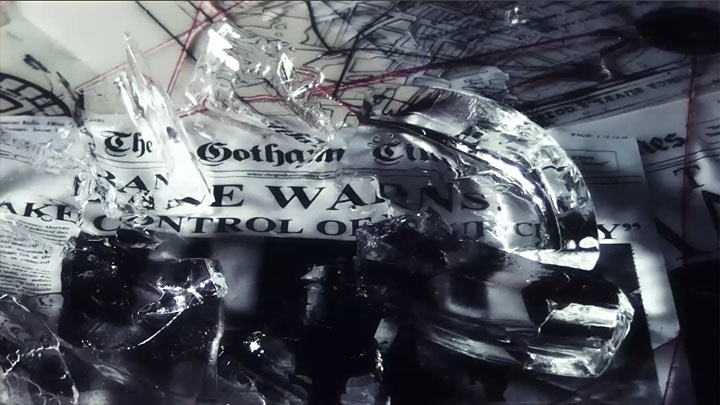 ICE
The titles set the movie up as a dark, psychological thriller using style elements that we've come to associate with Cooper's work. There's the hacky, nervous editing, the macro footage, and the cutting up of newspapers… It all looks disturbingly familiar. Seeing these formal elements used in context of the iconic Batman character that makes it somehow work.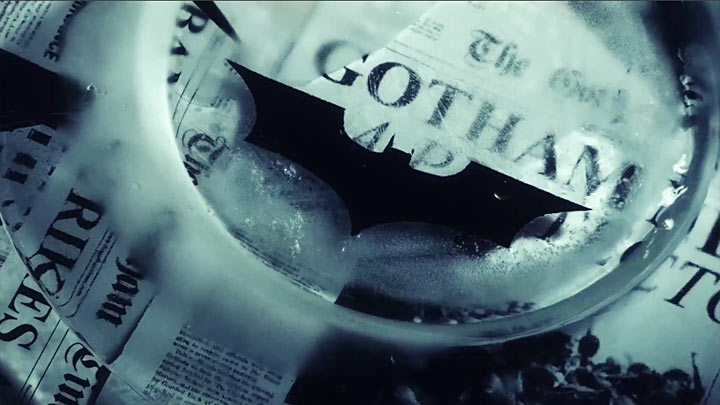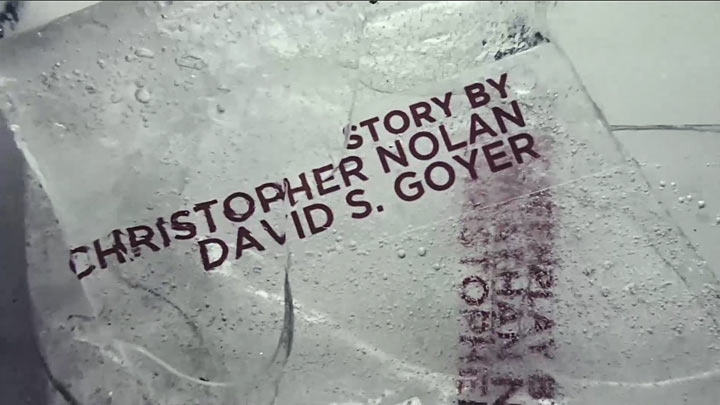 "Christopher Nolan's Batman lives in a dark and chaotic world," says Gündoğdu, "so I wanted it to be dark. I imagined the villain, Bane, as a mastermind of crime and as though as ice – so strong that he's doing his evil plans outside in freezing cold weather."
Gündoğdu agrees that the idea is similar to Se7en. "Instead of observing a serial killer's sick diary, I chose to focus on the working table of Bane, which becomes a scene for his evil plans."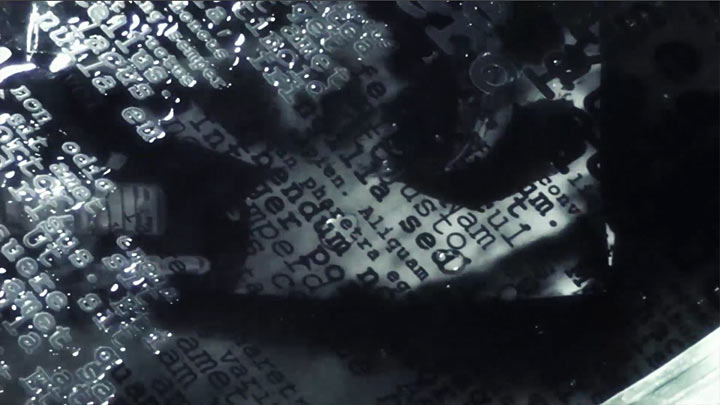 Why did you choose to shoot mostly live action?
"I have a lot of CG experience, however my title sequence needed to look "real" in order to evoke Nolan's style. I'm impressed by Christopher Nolan's films and his ability to create a dark atmosphere. As you know, Nolan usually prefers live action instead of CG in his movies."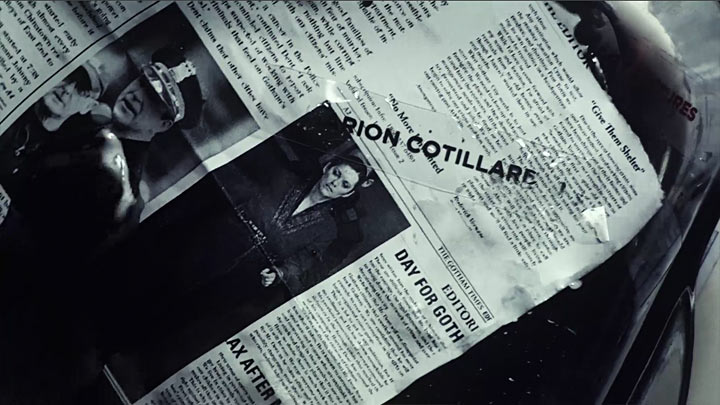 This was the final project of the digital video class given by Professor Güven Çatak, says Gündoğdu. "During the class time, we analyzed and discussed different approaches for designing titles. Then we moved on to analyzing our films. We did some style sheets, story boards and concept boards. After that we started shooting and making rough cuts. Week by week we got feedback and made our way to the final cut."
Dream come true?
"My title sequence has been shared in many places online in just a few days. And I began to receive job offers from film and VFX companies. That's great thing for me."
Batman's mask, material render
Article: Remco Vlaanderen, © Submarine Channel, 7 February 2012. Last edit: 27 February 2020.
About Dogan Can Gundogdu
This young designer from Istanbul, Turkey who studies Communication Design at Bahçeşehir University created a buzz early 2012, when he published the alternative title sequence for The Dark Knight Rises a couple of months before the official movie was released. It got him coverage on numerous online and offline media, as well as a lot of feedback – and not always of the 'constructive' kind.
Full credits
Title designer/director
Doğan Can Gündoğdu
Additional modeling/3D animation
Günişiği Cihangir