Momoco's title sequence concept for Into the Blue, an American action movie from 2005 with an underwater treasure hunting theme. We featured this title sequence in 2008, when Momoco consisted of studios in London and L.A. Meanwhile, The L.A. studio continued under a different name. it's just Momoco, London now.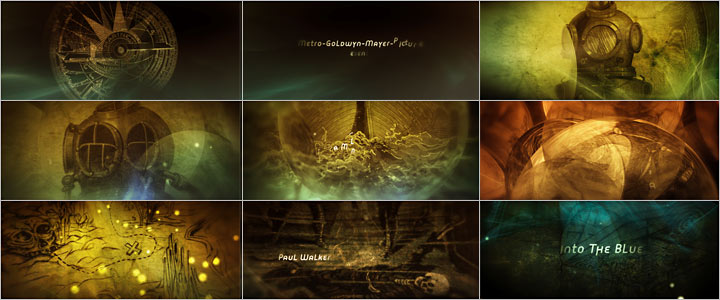 Title designer Nic Benns: "Momoco has another half in L.A. When we do film titles, we usually create a few versions for the client, some very experimental, but the film studio often picks the 'safe' option. There's four of us in total, and we all put forward boards – whoever wins directs! Anyway, they won and did a simple sequence that worked very well for the film and its director. This is our version, which references more of the history and backstory of piracy and sunken treasures. The movie is, however, about treasure hunting in modern times."
It seems that the big film studios don't care for experimentation when it comes to main title design. According to Nic Benns, the bigger studios have more confidence with 'experimentation' if the titles go at the end of the movie. "If anything, it's the legals that often restrain us – this credit having to be the exact percentage size of that credit, etcetera. So, definitely more freedom if titles are at the end of the film, but there's less impact. Instead of setting up the movie, we are prepping the audience for catching the tube home. The titles also tend to be more languid and audiences are ruthless at getting up and scrambling for an exit as soon as the last frame of picture fades out.
"There are directors who – if they buy into your idea – will really help 'sell' the concept to the producers and reassure them that it's probably not going to frighten audiences off – and demand their money back – in the first four minutes."
About Momoco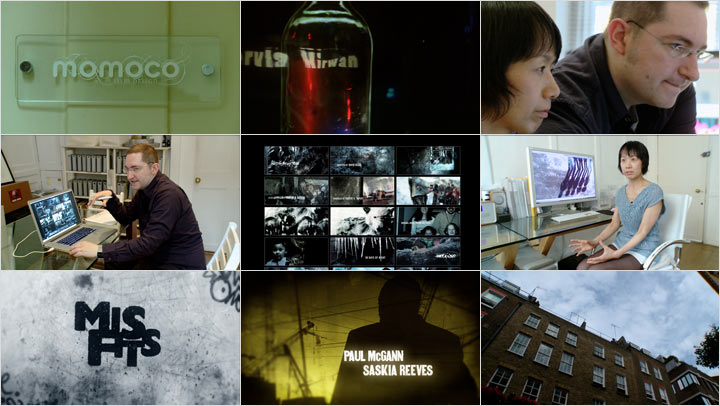 Watch the 10″ mini-documentary we made about Momoco featuring Miki Kato and Nic Benns, shot on location at their tiny London studio.
Full credits
Director (film)
John Stockwell
Title design and animation
Momoco