The London-based motion design studio Momoco created the main-on-end titles for

film by Peter Howitt about an English film director trying to defeat his alcohol addiction.
Title designer Nic Benns of Momoco: "After exploring various routes, I created a sequence where the type drifts through a distorted world by simply shooting the credits through bottles of gin, whisky and an ashtray. All the elements are in-camera and any imperfections left where they are, which was a very liberating way to work. The characters in the film are flawed, dealing with some heavy issues and so the typography also had to move in an increasingly unstable and fragile way."
"These are Main-On-End Titles. Our opening title (one card) comes from out of nowhere. The film is playing when suddenly the picture judders to a stop. Just before the audience complains that the projector has broken down, the frame bubbles and burns through revealing the title. It works on the cinema but not on TV. The idea reflects the character's own burn out."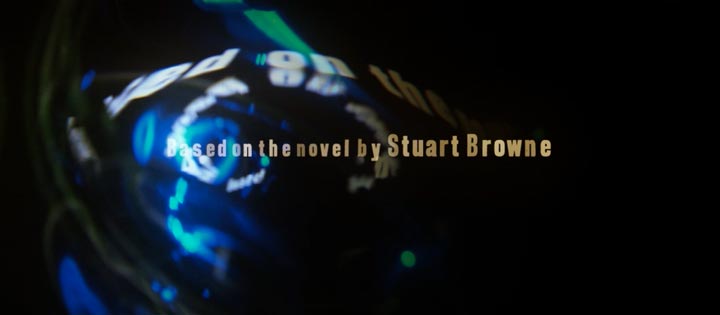 "Ideas for the End Roller included having the type get 'more drunk' as it goes through, over time – almost swerving off screen."
Article: Remco Vlaanderen, © Submarine Channel, 14 April 2008.
About Momoco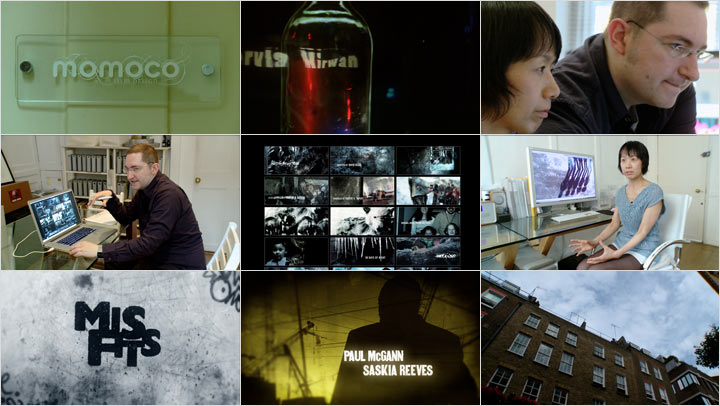 Watch the 10″ mini-documentary we made about Momoco featuring Miki Kato and Nic Benns, shot on location at their tiny London studio.
Full credits
Director (film)
Peter Howitt
Title designer
Nic Benns @Momoco
Music
Slade