Laws of Attraction
designer: Momoco • comment
about
the designer
links
comments
show all info
The main title sequence for Laws of Attraction has a flow that is easy-going and uplifting, like the jazzy score that accompanies it. As the yellow credits transform into horizontal and vertical intersecting lines, they form a structure that resembles New York city's grid. The grid, in turn, frames the Big Apple's familiar skyline and its iconic yellow cabs. Victory Boogie Woogie - we're in New York City!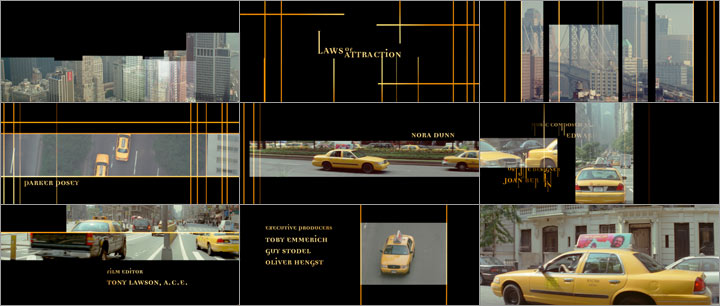 "The type animation is part of the city but it also carries the idea of boundaries and rules - the film being about lawyers in love and divorce," explains title designer Nic Benns. "So the type pushes names away or letters are immediately replaced, relationships are signified. As it was seamless, the sequence, and each letter, had to be animated from scratch many, many times," adding that lawyers kept changing the order of the credits and adding more, up until the last minute. "Lots of executive producers on that film! But it did improve each time."

"We selected the footage from hours of aerial shots that the director had captured. I animated to the music, which is always preferred, and it was a very classy Gershwin-esque piece."

Julianne Moore's credit transforms into a grid, and into the Main Title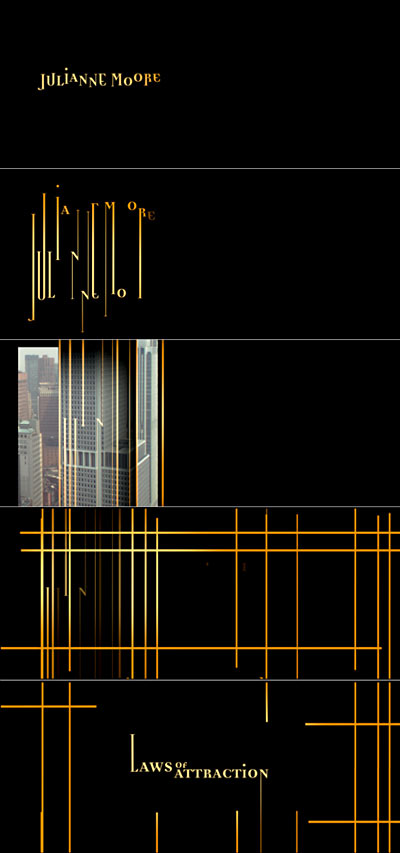 Article: Remco Vlaanderen, © Submarine Channel, 20 November 2008. Last update 15 March 2013.
Title designer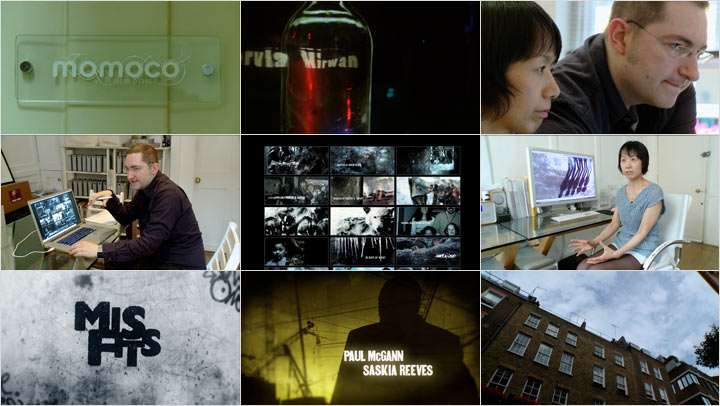 Watch the 10" mini-documentary we made about Momoco featuring Miki Kato and Nic Benns, shot on location at their tiny London studio.

Momoco is a multi-disciplinary design and live action studio in London specializing in title sequences for film and TV, commercials and music videos. Momoco UK was founded by Nic Benns and Miki Kato. Creative director Nic Benns graduated from Cambridge University and moved to the US to study film at Cal Arts where he met Kato, who was studying for an MFA in Graphic Design.
Momoco has been designing title sequence since 1996, starting off at Imaginary Forces and yU+co, before setting up Momoco offices in L.A. and London in 1999. Sister company Momoco L.A. (Harold de Jesus and Marcel Valcarce) rebranded in 2005 to become inMotion Studios.
Momoco wrote, produced and directed the short sci-fi movie The Shell (a.k.a. Copelia) in 2010. (watch on Vimeo).

Full credits
Title designers and animators
Miki Kato & Nic Benns/Momoco
Music
Edward Sheamur
Director (film)
Peter Howitt

Links
Official movie site
show website

Momoco
show website

Wikipedia
show website