Wowie Part 2 is a low-budget art-house short filmed on 16mm, about an obsessive postman who plots to seduce the object of his desires.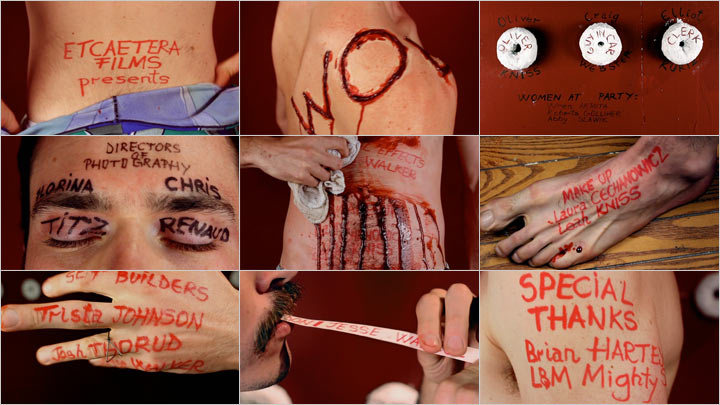 The title sequence is a glorious hotch-potch of home-made horror, proving small budgets can produce brilliant results too. Maybe not everyone's cuppa, as some of your comments on the titles for Wowie Part 1, posted about a year ago suggested, but at Watch the Titles, we believe that title design can take on many forms and shapes.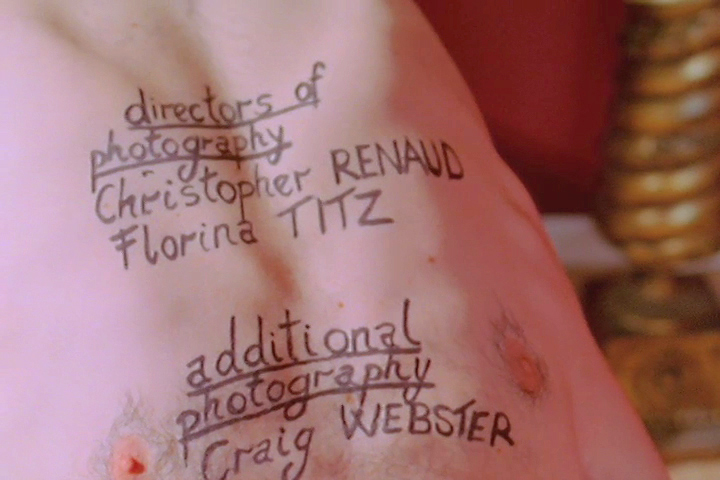 Wowie Part 2 was one of 17 finalists of the second edition of South by Southwest's Excellence in Title Design competition.
About Florina Titz and Craig Webster
Florina Titz has been awarded a Fellowship at the University of Iowa Film and Video Production department. She is currently working an a web series with fellow MFA, Craig Webster.

Craig Webster is currently writing and shooting "Wowie," a series of short film installments about a delusional postman. He also acts as the sole character in the web-series "DaiDaiiRo".
Full credits
Directors and Title Designers
Florina Titz & Craig Webster
Production co.
Etcaetera Films