Dangerous Parking
designer: Momoco • comment
To view any of the title sequences you need the latest version of Flash Player 10 plugin or higher. You can download the Flash Player plugin from
Adobe.com
about
the designer
links
comments
show all info
Dangerous Parking is a moving, funny and shocking story about an English film director trying to defeat his addictions including alcoholism.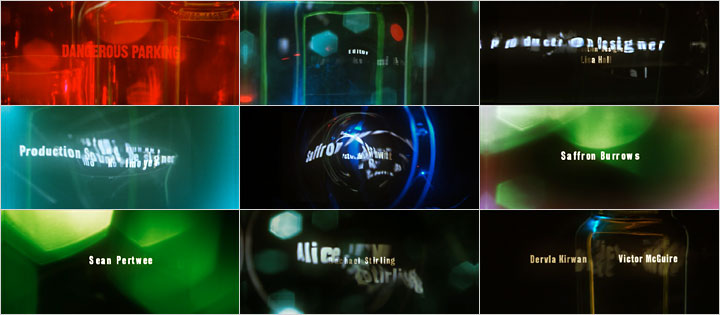 Title designer Nic Benns of Momoco: "After exploring various routes, I created a sequence where the type drifts through a distorted world by simply shooting the credits through bottles of gin, whisky and an ashtray. All the elements are in-camera and any imperfections left where they are, which was a very liberating way to work. The characters in the film are flawed, dealing with some heavy issues and so the typography also had to move in an increasingly unstable and fragile way."

"These are Main-On-End Titles. Our opening title (one card) comes from out of nowhere. The film is playing when suddenly the picture judders to a stop. Just before the audience complains that the projector has broken down, the frame bubbles and burns through revealing the title. It works on the cinema but not on TV. The idea reflects the character's own burn out."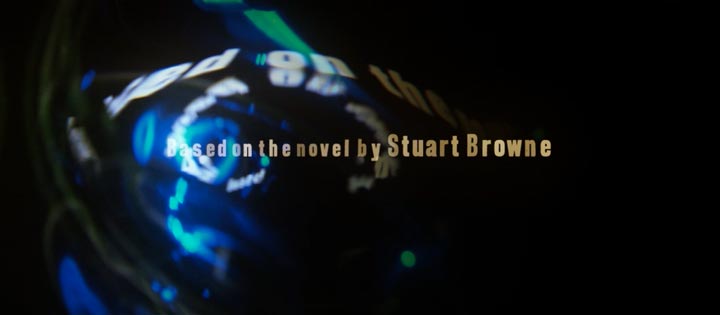 "Ideas for the End Roller included having the type get 'more drunk' as it goes through, over time - almost swerving off screen."


Article: Remco Vlaanderen, © Submarine Channel, 14 April 2008.
Title designer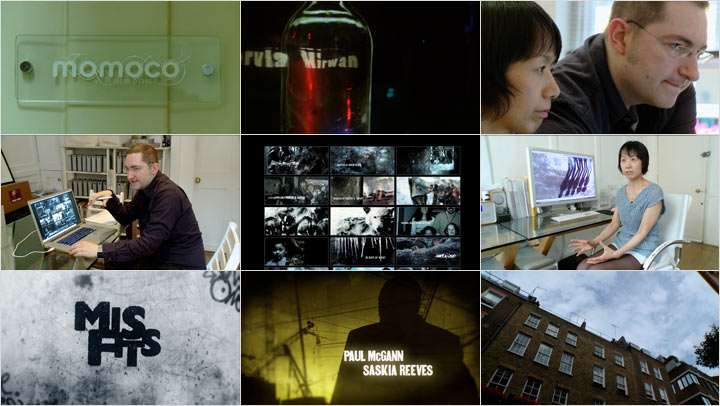 Watch the 10" mini-documentary we made about Momoco featuring Miki Kato and Nic Benns, shot on location at their tiny London studio.

Momoco is a multi-disciplinary design and live action studio in London specializing in title sequences for film and TV, commercials and music videos. Momoco UK was founded by Nic Benns and Miki Kato. Creative director Nic Benns graduated from Cambridge University and moved to the US to study film at Cal Arts where he met Kato, who was studying for an MFA in Graphic Design.
Momoco has been designing title sequence since 1996, starting off at Imaginary Forces and yU+co, before setting up Momoco offices in L.A. and London in 1999. Sister company Momoco L.A. (Harold de Jesus and Marcel Valcarce) rebranded in 2005 to become inMotion Studios.
Momoco wrote, produced and directed the short sci-fi movie The Shell (a.k.a. Copelia) in 2010. (watch on Vimeo).

Full credits
Director (film)
Peter Howitt
Title designer
Nic Benns @Momoco
Music
Slade

Links
Official movie site
show website

Dangerous Parking on Wikipedia
show website

Momoco
show website